Dumpster rentals can eliminate the stress of storing trash and other waste materials on a job site.
If you're thinking about tackling a renovation project at your home, you're probably considering all the positives. Renovations add value to a property and can make the living space more appealing and functional. You may be considering listing your property, or adding a rental suite. Or maybe it's time to finally update your home like you've been dreaming about.  As you plan for the steps in the process, it's also important to think about what you'll need. A renovation of any size will produce quite a bit of waste, and you need a systematic way to make sure it isn't piling up. You may be planning on selling or donating some of the materials coming out of your home, but the fact is some will need to go to the landfill. Instead of going back and forth and waiting in line at the transfer station (not to mention the mess in your vehicle!) it's worth factoring your time and effort to streamline the process.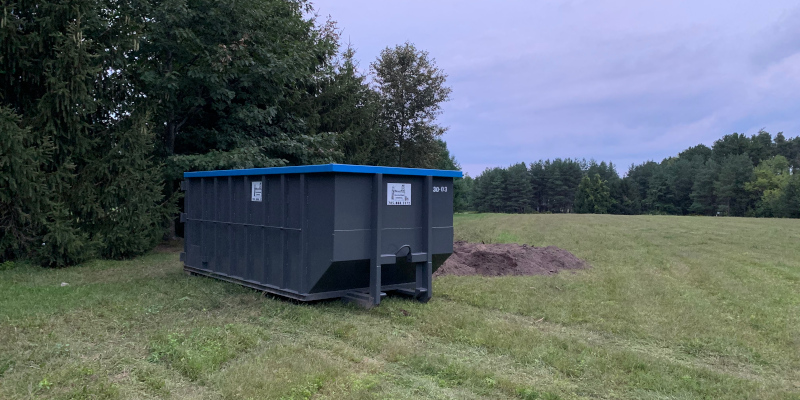 Collingwood Disposal offers an excellent solution: roll-off dumpster rentals. By renting a dumpster for the duration of the project, you'll have a place to put all the waste that comes from the demo and renovation. You can keep it as long as you need, and our team members will transport and deliver the container you select to your property. When you're done with the work, we'll come back and pick up the dumpster, as well as dispose of the materials within it safely and properly.
Dumpster rentals can eliminate the stress of storing trash and other waste materials on a job site. In some cases, that job site might be your home. We also work closely with commercial clients to provide dumpster rentals for construction work. If you're in the Collingwood, Ontario area and find yourself in need of a dumpster for any reason, give us a call and we'll take care of you.
---
At Collingwood Disposal, we offer dumpster rentals for customers in Collingwood, Wasaga Beach, Meaford, Maxwell, Badieros, the Town of Blue Mountains, including Craigleith, Clarksburg, Lora Bay, Ravenna, Red Wing, and Thornbury, and Clearview Township, including Aveneing, Creemore, Duntroon, Glen Huron, New Lowell, Nottawa, Stayner, Shanty Bay, Elmvale, Midland, and Sunnidale Corners, Ontario.
Similar Services We Offer: