Don't put your enthusiasm on hold when a same-day waste bin is the perfect solution.
We have all done it – You woke up one day with great plans for a project and couldn't wait to get started. If you have this happen and the project that you have in mind is something like cleaning out the garage, attic, or basement or perhaps the demolition of a room in your Collingwood, Ontario home so it can be renovated, you don't want to put that enthusiasm on hold while you wait for a waste bin to be delivered. Collingwood Disposal is the one to call in these situations. We offer same-day waste bins so you can get right to work.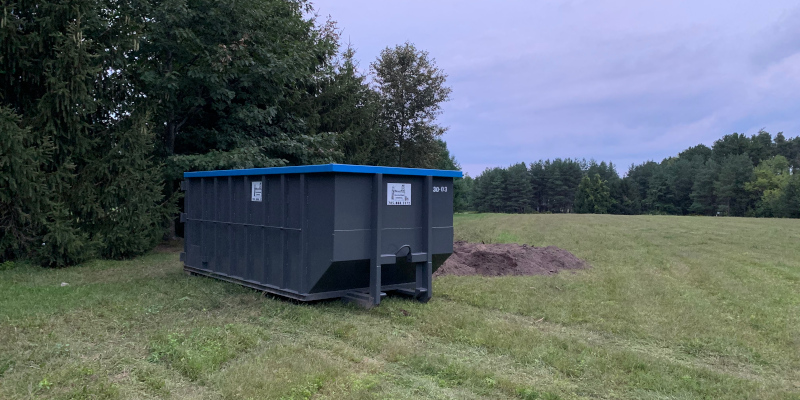 A same-day waste bin is not just an ideal solution for homeowners ready to tackle a big job. It is also a great solution for a construction company handling a renovation, roofing project, or other messy task. While you generally have advanced notice of such projects, something like an emergency roofing call or a landscaper needing to remove a tree from a home, can leave you scrambling for an immediate solution.
Our knowledgeable team is ready to assist you with determining the size you need so that the same-day waste bin service we offer you fits the project at hand. As a family-owned and operated waste disposal company, we provide a personal touch that results in the timely delivery and pickup of your same-day waste bin and the support you need.
If you need a same-day waste bin or have questions about our ergonomically designed bins, don't hesitate to reach out to us.
---
At Collingwood Disposal, we offer same-day waste bin rentals for customers in Collingwood, Wasaga Beach, Meaford, Maxwell, Badieros, the Town of Blue Mountains, including Craigleith, Clarksburg, Lora Bay, Ravenna, Red Wing, and Thornbury, and Clearview Township, including Aveneing, Creemore, Duntroon, Glen Huron, New Lowell, Nottawa, Stayner, Elmvale, Midland, and Sunnidale Corners, Ontario.