We offer bin rentals to handle any job.
Any project generates trash, even one as small as a kid's school assignment. A large renovation, construction, or cleanup project will also generate waste material, and that waste will need a place to go. We at Collingwood Disposal offer bin rentals to meet the waste containment and disposal needs of any project. If you're in Stayner, Ontario and are ready to start your next project, contact our team to arrange your bin rentals.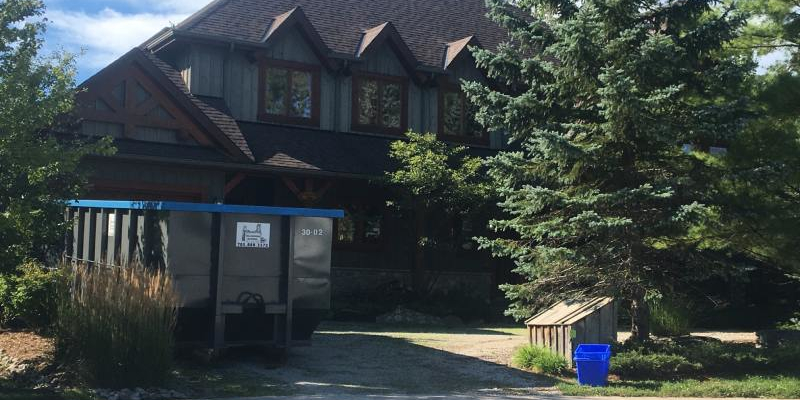 We at Collingwood Disposal like to keep the bin rental process simple. When you call us, we'll first go over the specifics of your project to determine what size and how many bins you will need, and for how long. Next, we'll schedule a delivery time. During delivery, our team members will consult with you to choose the best location for the bins, then place them there for the duration of your project. (Of course, if a problem arises with your bins you can always call us to take care of it.) Once your project is complete, we will return and haul your bins away and dispose of the contents in appropriate facilities.
We strive to keep our prices competitive and affordable. To provide your quote, we factor in the location of your property, the type of material you'll need removed, and the size and number of bins your project requires. If you want to learn more about our bin rental policies, call us at Collingwood Disposal today to find answers for any questions you may have.
---
At Collingwood Disposal, we offer bin rentals for customers in Collingwood, Wasaga Beach, Meaford, Maxwell, Badieros, the Town of Blue Mountains, including Craigleith, Clarksburg, Lora Bay, Ravenna, Red Wing, and Thornbury, and Clearview Township, including Aveneing, Creemore, Duntroon, Glen Huron, New Lowell, Nottawa, Stayner, and Sunnidale Corners, Ontario.
Similar Services We Offer: