When you need dumpster rentals, turn to our team to get the top-notch service you deserve.
If you are thinking about renovating your home, there are a number of things you will need to do before construction can begin. One of the most important steps you will need to take–and one that you might not immediately think of–is to prepare for all the waste material that will be generated during the course of the project.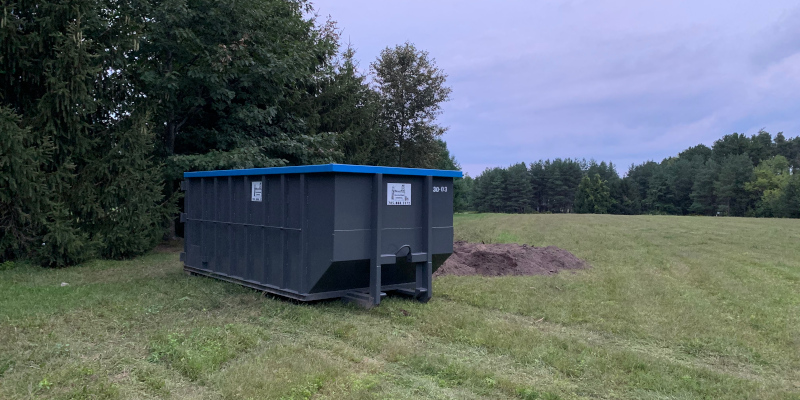 Even if your renovation plans don't include any major demolitions, the process will still create a surprising amount of waste and debris, and your contractor will need somewhere to put all this material so that it doesn't clutter up the active construction areas. Fortunately, our team at Collingwood Disposal is here to help–we offer top-notch dumpster rentals that will take care of this essential part of the construction process.
Our dumpster rentals offer the ideal solution to all your waste disposal needs. Rather than having to collect everything in a dump trailer or garbage bags and haul it to a landfill yourself, you can instead have our team deliver a roll-off dumpster directly to your site, then haul it away again and dispose of its contents once you no longer need it. You and your construction team will have the perfect place to collect all of the debris and waste material and keep it out of the way, and you can rest assured that everything will be properly disposed of at the end of the project.
Our team is proud to serve the Stayner, Ontario community, and we want to help you make your project as successful as possible. If you are looking for high-quality dumpster rentals, just give us a call.
---
At Collingwood Disposal, we offer dumpster rentals for customers in Collingwood, Wasaga Beach, Meaford, Maxwell, Badieros, the Town of Blue Mountains, including Craigleith, Clarksburg, Lora Bay, Ravenna, Red Wing, and Thornbury, and Clearview Township, including Aveneing, Creemore, Duntroon, Glen Huron, New Lowell, Nottawa, Stayner, and Sunnidale Corners, Ontario.