Our team provides a range of landscaping waste bins to suit the needs of any project.
Although many people assume that landscaping projects consist mostly of planting trees, flowers, and other greenery, in reality a great deal of any such project involves tearing out the old plants and shifting the soil. Because of this, landscaping endeavours tend to generate a great deal of waste. Even if you are only pruning existing plants, all the discarded branches will need somewhere to go, and you'll have even more waste on your hands if your planned changes are more extensive. To help you keep all this debris safely contained and make your project go as smoothly as possible, our team at Collingwood Disposal offers high-quality landscaping waste bins.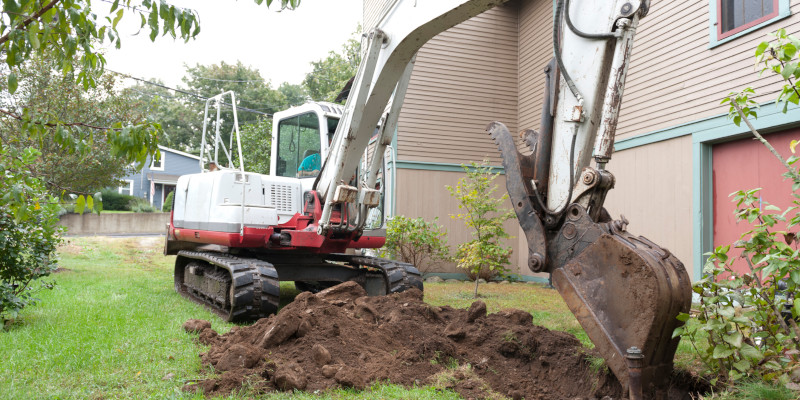 Our experts have the right experience and knowledge to help you choose the ideal size option when it comes to landscaping waste bins, so you have enough room to contain all the branches, clippings, and other debris until your project is complete. In addition, we will deliver your bins to the site, and then haul them away again and dispose of their contents once you no longer need them. Using our services is much more convenient than having to bag everything and haul it to disposal facilities yourself, and we encourage you to take advantage of them.
We are proud to serve the Stayner, Ontario community, and we want to help you make your landscaping project the best it can be. If you are in need of landscaping waste bins, simply give us a call today in order to get our team on the job.
---
At Collingwood Disposal, we offer landscaping waste bins for customers in Collingwood, Wasaga Beach, Meaford, Maxwell, Badieros, the Town of Blue Mountains, including Craigleith, Clarksburg, Lora Bay, Ravenna, Red Wing, and Thornbury, and Clearview Township, including Aveneing, Creemore, Duntroon, Glen Huron, New Lowell, Nottawa, Stayner, and Sunnidale Corners, Ontario.
Similar Services We Offer: