We offer three sizes of ergonomically designed commercial waste bins.
If you own a business in the Collingwood, Ontario area, you know that your dumpster gets quite a workout just from everyday activities. When you have a special project, such as a renovation or cleaning up after a flood or other disaster, that dumpster can't handle the extra waste. There is a solution for these situations. Turn to Collingwood Disposal for commercial waste bins. We have been serving the waste disposal needs of homeowners, contractors, and area businesses for three generations. That puts us in the unique position of being a reliable source for advice and assistance when you are dealing with construction waste or another excessive waste situation.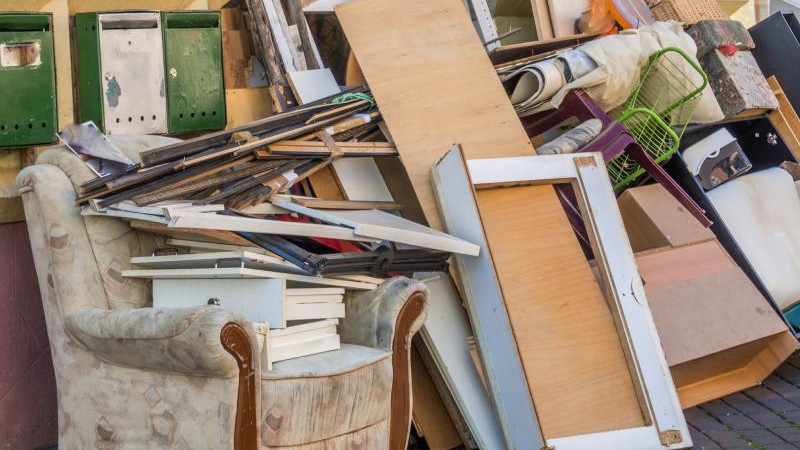 Our experienced team can help you decide on the 14, 20, or 30-cubic-yard commercial waste bins that we offer. We can also arrange for multiple delivery and pickup bins if you have a project where the largest bin that fits in the allotted space won't handle all of the waste you need to remove. One of the reasons to choose us for your waste disposal needs is that we have ergonomically designed bins with a low lip that make it easier and quicker for you to load. That is also safer for your team as they won't need to hoist and heft the waste as high.
If you would like to know more about our commercial waste bins or you are ready to reserve one and schedule delivery, don't hesitate to reach out to us. We are confident that you'll love our bins, as well as our prompt service, dependable delivery and pickup, and competitive pricing.
FAQs About Commercial Waste Bins
As a third generation waste collector, we have worked with many commercial customers over the years and answered many of their questions. Because you may have questions for us, too, we have included the answers to some common questions we get frequently. If you have any other concerns that we have not addressed below, please contact us and we'll help you get the information you need.
What can you tell me about pricing?
There are various factors that affect pricing, such as the size of the commercial waste bin and whether the waste will be separated or mixed inside the bin. Because every customer has unique needs, we would be happy to walk through your needs with you and discuss these variables, so you can have an estimate of how much you can expect to pay.
How soon can you provide me with commercial waste bins?
This will depend on whether we have an available waste bin in the size you need at the time you request it. However, we will do everything in our power to provide the service when and how you would like it.
What makes your commercial waste bins the best choice for me?
Not only do we have ergonomic waste bins in multiple sizes for your use, but all our bins are also maintained well.
Why should I choose you when I need commercial waste bins?
We are a locally owned and operated waste collector, and we do our best to serve our community to the best of our abilities by being punctual, organized, and honest.
---
At Collingwood Disposal, we offer commercial waste bins for customers in Collingwood, Wasaga Beach, Meaford, Maxwell, Badieros, the Town of Blue Mountains, including Craigleith, Clarksburg, Lora Bay, Ravenna, Red Wing, and Thornbury, and Clearview Township, including Aveneing, Creemore, Duntroon, Glen Huron, New Lowell, Nottawa, Stayner, and Sunnidale Corners, Ontario.