Whether you're downsizing or just cleaning out, we've got your junk removal needs covered.
Collingwood Disposal wants to help make your decluttering process a snap with our variety of bin rentals that are ideally suited for your junk removal needs. We know that the process of decluttering can sometimes mean uncovering forgotten treasures and memories that have been tucked away. But mostly it involves finding quite a bit of junk that you no longer use or need. Some items may be candidates for a garage sale or to be sold online, but all those leftover unwanted items need to be taken away. And aren't you ready to just be done with it all?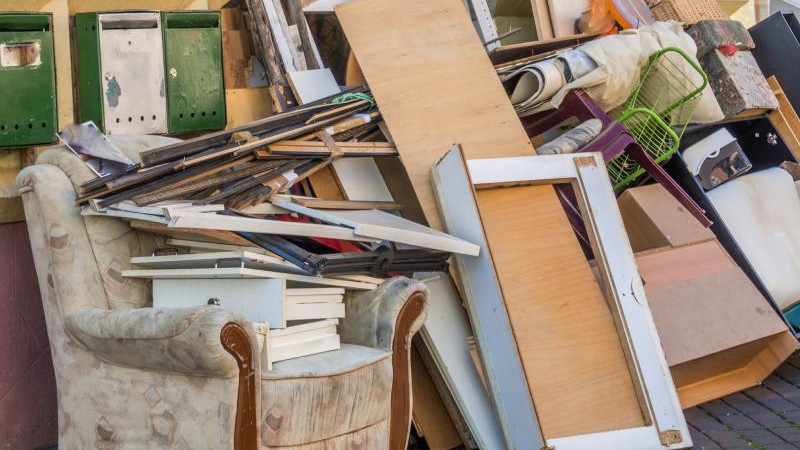 Give us a call so that we can advise you on different bin sizes depending on your junk removal situation. We'll inform you about our transparent pricing, and how scheduling works. Once you're ready to book the bin, just tell us where you want it dropped, and we'll arrange your delivery. We'll also inform you about how to arrange pick-up when you're done and ready for us. Our commitment to great service will make it a great experience from start to finish.
Because we benefit from three generations of waste bin experience, we are uniquely suited to make the process of renting a roll-off bin really easy for you so that you can focus on your project. We offer a few different sizes for our junk removal bins, including 14, 20 and 30-cubic-yard bins. Don't worry if you're not sure which is best — we can help you figure it out.
Think of us when you're planning your next move or clean-out project. We're happy to help with any questions about our bin rentals, so please give us a call.
FAQs About Junk Removal
Whether you have rented a roll-off dumpster before or not, we know you may have some questions for us. Because we have answered many questions about junk removal and our waste bins over the years, we have included some of our frequently asked questions and their answers below. If you have other questions that we have not answered below, please don't hesitate to contact us and ask.
What makes your waste bins a good choice for my junk removal needs?
We know everyone's junk removal needs are unique, and that is why it's important to us that we carry several sizes. In addition, our waste bins are ergonomically designed with a lower side to help you load them with junk easily. You can also rest assured that we maintain our bins well.
How much do your services cost?
We would be happy to discuss your needs with you and let you know which factors will affect pricing, such as the size bin you need and what kind of waste you will put inside it. Just give us a call or fill out our contact form so we can go over the details with you.
What sets you apart from other companies offering junk removal?
We are a fully insured, locally owned and operated business. We have also been in waste collection for many years, and we are proud to provide an excellent service to the community. You can rely on us for honest pricing and excellent customer service.
---
At Collingwood Disposal, we offer junk removal services for customers in Collingwood, Wasaga Beach, Meaford, Maxwell, Badieros, the Town of Blue Mountains, including Craigleith, Clarksburg, Lora Bay, Ravenna, Red Wing, and Thornbury, and Clearview Township, including Aveneing, Creemore, Duntroon, Glen Huron, New Lowell, Nottawa, Stayner, and Sunnidale Corners, Ontario.
Similar Services We Offer: