Our roofing disposal services leave your site in tip-top shape.
The process of getting a new roof is something that many homeowners are glad to have done. A new roof means they get to start the clock over on their roof timelines and will likely not need to worry about leaks or roofing issues for quite some time. While it can be exciting to have a new roof coming, many people don't realize the amount of refuse and debris that comes from the old roofing materials. In the Collingwood, Ontario area, our experts at Collingwood Disposal would like to help you with our roofing disposal services.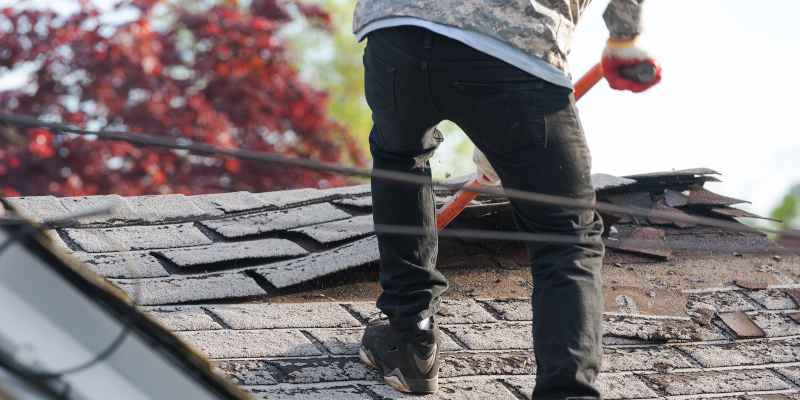 Our roofing disposal services make the clean-up of your roofing site simpler. We have a variety of bin sizes, including roll-off dumpsters, that can be delivered right to your site for easy disposal of old roofing materials. This allows for much easier disposal and a lower chance of roofing materials ending up all over the property instead of inside the dumpster.
Our bins have a superior design that was created to help people lift without injury. The ergonomic design of our bins aids in all disposal needs, including roofing disposal services, to ensure that you are able to lift roofing materials into the dumpster safely. Watching many people become injured with standard bins caused us to make this design change for our company, and we have had many positive comments about the ease and cleverness of these bins!
If you have questions about our roofing disposal services, be it the right bin size or the timing of your rental, we are happy to help. We use our experience to give you accurate quotes and ensure you don't over or underestimate the bin size you'll need. For more information, please contact us today.
---
At Collingwood Disposal, we offer roofing disposal services for customers in Collingwood, Wasaga Beach, Meaford, Maxwell, Badieros, the Town of Blue Mountains, including Craigleith, Clarksburg, Lora Bay, Ravenna, Red Wing, and Thornbury, and Clearview Township, including Aveneing, Creemore, Duntroon, Glen Huron, New Lowell, Nottawa, Stayner, Shanty Bay, Elmvale, Midland, and Sunnidale Corners, Ontario.