We have the right solutions for all your waste removal needs.
Handling the waste from a home renovation, construction, or landscaping project can be a huge headache if you haven't prepared properly. It's easy to get caught up in the planning stages and forget that once the work is complete, you'll have to figure out what to do with the debris left behind. There are plenty of waste removal companies out there, but when it comes to finding the right waste removal solutions for your residential or commercial needs in Creemore, Ontario, there's no better option than Collingwood Disposal.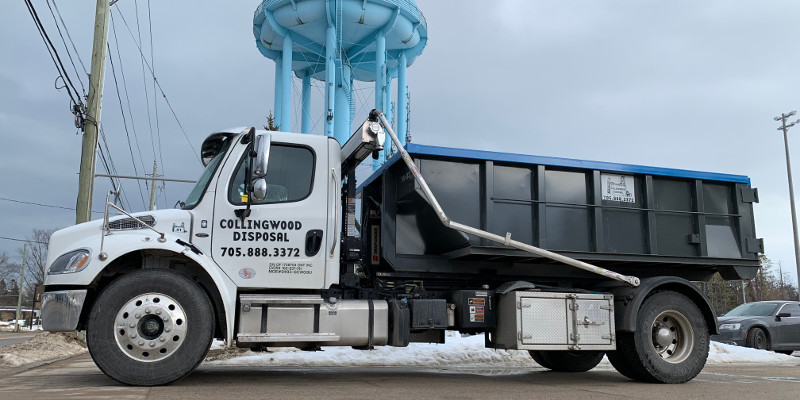 We have the benefit of three generations of waste removal experience to guide us, and we take a great deal of pride in being a trusted resource for our community. Waste removal is more than just a job to us, and we are committed to providing our customers with an excellent experience from start to finish.
Before we make any suggestions on what kind of waste bin you'll want, we take the time to learn about what kind of project you'll be doing and the kinds of waste you anticipate producing. Once we have a good idea of your needs, we'll recommend the best option to handle the job.
From there, we'll handle the delivery and pickup of the waste bin or dumpster. You can count on us to place it carefully and consider the most convenient location for it to make your work easier. Whether you're a homeowner planning a big renovation or a seasoned contractor who is tired of dealing with unreliable waste removal companies, we are here to assist you.
For more information, or to get a free waste removal quote, contact us today!
---
At Collingwood Disposal, we offer waste removal services for customers in Collingwood, Wasaga Beach, Meaford, Maxwell, Badieros, the Town of Blue Mountains, including Craigleith, Clarksburg, Lora Bay, Ravenna, Red Wing, and Thornbury, and Clearview Township, including Aveneing, Creemore, Duntroon, Glen Huron, New Lowell, Nottawa, Stayner, and Sunnidale Corners, Ontario.