You can always count on Collingwood Disposal to provide containers and waste disposal services.
Waste disposal is something that most people don't spend a lot of time thinking about but certainly rely on to maintain cleanliness and sanitation on their properties. Having the right partner for your waste disposal needs can make your life a lot easier, especially if you're responsible for a construction or renovation site. If you're located in or around Creemore, Ontario, you can always count on Collingwood Disposal to provide containers and waste disposal services. Our company has deep roots in the waste disposal industry and takes pride in providing valuable and useful services for various local clients. We work with landscaping companies, property managers, contractors, roofers, and individual property managers to offer affordable and versatile waste disposal solutions.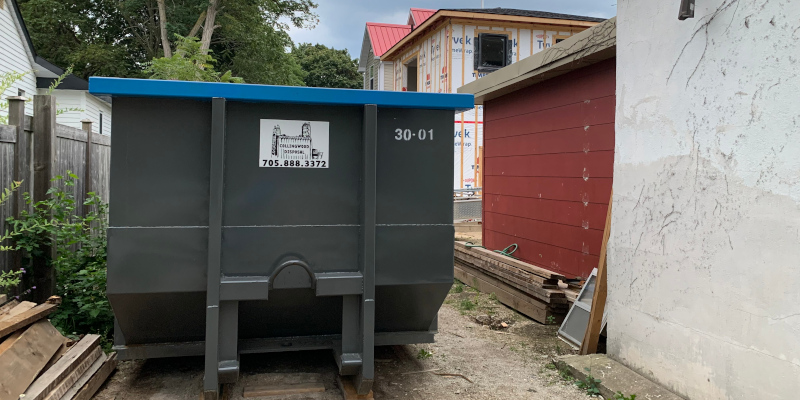 Our clients rely on us for bin rentals, which make it easier to store waste and debris on a job site. We offer a range of container styles and sizes to accommodate each client's individual needs. If you're not sure exactly what you need, our helpful and experienced technicians can make recommendations based on the project scope and timeline.
When you rent a bin from us, we'll deliver it to your property and place it in the designated location. You can use it for as long as you need, filling it with debris. When it's full or the project is complete, contact us and we'll come back to pick it up and dispose of the contents. We take pride in the services we deliver to our valued clients, and we'll make it easy for you to get the containers you need for any project you're tackling.
---
At Collingwood Disposal, we offer waste disposal services for customers in Collingwood, Wasaga Beach, Meaford, Maxwell, Badieros, the Town of Blue Mountains, including Craigleith, Clarksburg, Lora Bay, Ravenna, Red Wing, and Thornbury, and Clearview Township, including Aveneing, Creemore, Duntroon, Glen Huron, New Lowell, Nottawa, Stayner, and Sunnidale Corners, Ontario.
Similar Services We Offer: