Got junk? We'll get rid of it for you.
For most people, there has probably been a time when your garbage cans have threatened to overflow. If your normal garbage cans can strain under the volume of your day-to-day trash, then they are certainly not up to the task of containing the waste material from a remodel or construction project. When you need more room, you can count on us at Collingwood Disposal for all your junk removal needs. When you're ready to begin your project, we'll drop off a waste removal container at your property, and we'll haul it away for you when the work is complete.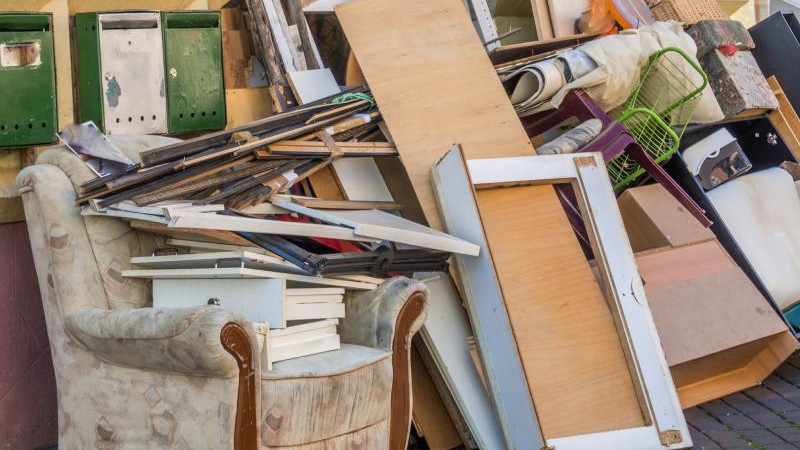 Our team strives to make the junk removal process as easy as possible for you, and we will gladly work with you to address any concerns you have. One common worry we hear is the possibility of the weight of the container damaging your property. To prevent such damage, we will first consult with you to determine the best spot to place the container; then, when it's time to deliver the bin to your property, we will place wood under the container's touch points to create a protective cushion.
To get started with junk removal arrangements for your next Stayner, Ontario project, contact us at Collingwood Disposal. We'll take down information on the scale of your project, your location, and your projected start and end dates, so that we can ensure a smooth delivery and pickup of your waste removal container. We're also happy to help with any other questions or concerns you may have.
---
At Collingwood Disposal, we offer junk removal services for customers in Collingwood, Wasaga Beach, Meaford, Maxwell, Badieros, the Town of Blue Mountains, including Craigleith, Clarksburg, Lora Bay, Ravenna, Red Wing, and Thornbury, and Clearview Township, including Aveneing, Creemore, Duntroon, Glen Huron, New Lowell, Nottawa, Stayner, and Sunnidale Corners, Ontario.
Similar Services We Offer: