Our garbage removal services will meet the needs of your specific project.
When you're working on a home renovation project or clearing out space in your house, it's tough to keep the momentum going if you run out of space to put the garbage. Renovating even a single room in your home can produce a lot of waste and renovating multiple rooms will produce far more trash than you can fit in your personal trash can. Trying to transport the waste yourself is time-consuming and requires the use of a large vehicle. You often have to pay a certain rate when dropping items off at the dump, which can quickly get expensive. Making trips to drop off trash can also cut into your renovation timeline.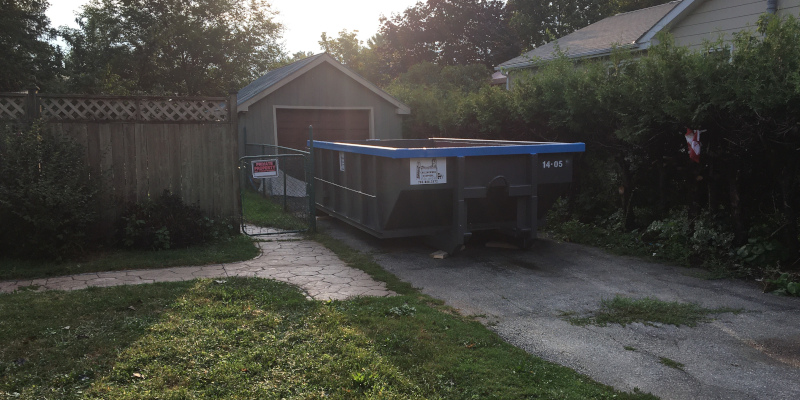 Instead of taking on the process of garbage removal yourself, leave it to our team of professionals at Collingwood Disposal. We have been providing a variety of waste-related services for years, including container rentals and garbage removal, in the Stayner, Ontario area. All of our services are reasonably priced and handled by skilled, reliable professionals. When we arrange to pick up the full container or other rubbish produced by your project, we'll show up on time and ready to take care of the job.
We also have containers in a variety of sizes available for rent. If you need a larger container to hold the trash that comes from your renovation project, don't hesitate to give us a call at Collingwood Disposal. Our garbage removal services will meet the needs of your specific project. Home renovations are stressful enough, so allow our team to take on the task of disposing of the waste.
---
At Collingwood Disposal, we offer garbage removal services for customers in Collingwood, Wasaga Beach, Meaford, Maxwell, Badieros, the Town of Blue Mountains, including Craigleith, Clarksburg, Lora Bay, Ravenna, Red Wing, and Thornbury, and Clearview Township, including Aveneing, Creemore, Duntroon, Glen Huron, New Lowell, Nottawa, Stayner, Shanty Bay, Elmvale, Midland, and Sunnidale Corners, Ontario.
Similar Services We Offer: