Our roofing disposal services are efficient, reasonable, and convenient.
If you're thinking about doing some renovations at your residential or commercial property, there is one aspect of the job that you could be overlooking. As you plan ahead and budget for the project, make sure to consider how you will dispose of the trash and other materials produced. One common exterior renovation project is replacing the roof, which is a great way to add value while protecting the property. However, removing all the shingles that are currently placed on your roof will produce quite a bit of rubbish that must be disposed of somewhere.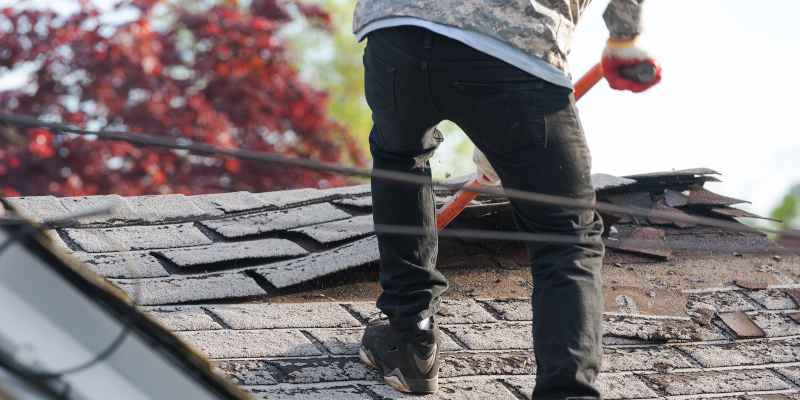 At Collingwood Disposal, we provide roofing disposal services for commercial and residential property owners. If your property is in or near Stayner, Ontario, you can trust us to take care of this important task. You might think that the materials on your roof won't exceed the size of your existing trash can, but this is simply not the case. When your garbage can is overflowing, you could end up having to stop the job until it is emptied. This will delay the timeline and could put your property in danger, especially if it starts to storm when part of the roof is exposed.
Our roofing disposal services are efficient, reasonable, and convenient. We'll bring a container to your property where you or your roofing contractor can place all materials from the job. When you're ready, we'll come back and take the container and empty it for you. All the old shingles will be properly disposed of, allowing you to enjoy your new roof without the hassle of taking materials to the dump. Contact us today for more information on our roofing disposal services.
---
At Collingwood Disposal, we offer roofing disposal services for customers in Collingwood, Wasaga Beach, Meaford, Maxwell, Badieros, the Town of Blue Mountains, including Craigleith, Clarksburg, Lora Bay, Ravenna, Red Wing, and Thornbury, and Clearview Township, including Aveneing, Creemore, Duntroon, Glen Huron, New Lowell, Nottawa, Stayner, Shanty Bay, Elmvale, Midland, and Sunnidale Corners, Ontario.