Part of our construction disposal services includes picking up and emptying the container.
Construction is a vital industry that has seen significant growth in the recent past. Both residential and commercial construction is essential to the growth of a community, and it's tough to beat the appeal of a newly built building or home. Because you work in this fast-paced industry, you know firsthand how much debris comes out of a project. Even something seemingly small like a home renovation can produce mountains of debris that needs to be off-site promptly to keep the job site organized and ready for delivery of building materials. Removing it as it is taken out during the demolition is the best solution, and our team at Collingwood Disposal will be happy to help out with a bin that is the correct size for your project (along with scheduled empties/replacements).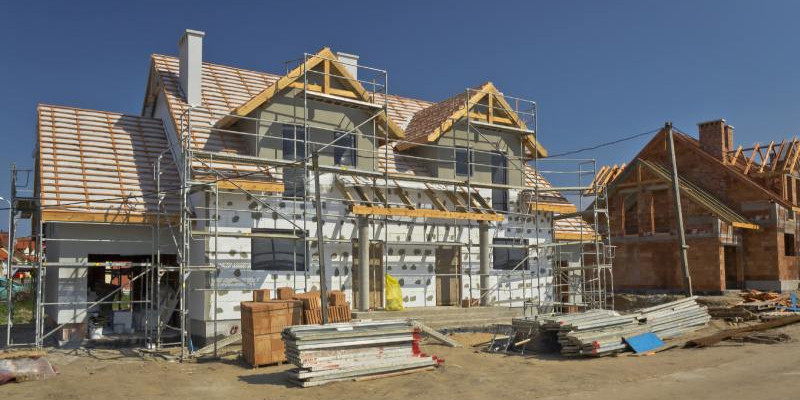 Construction disposal services are one of the waste disposal solutions we offer to clients in The Blue Mountains, Ontario and much of the surrounding area. If you run a construction site or work with clients to provide contracting services, we can become your trusted partner to handle the waste that comes from every job. We also provide construction disposal services to residential clients who are undergoing renovations at home. You can choose from a range of container sizes and styles to get the option that accommodates your needs and simplifies the process of construction waste disposal. Not sure what size you need? Just give us a call and we'll be able to help out based on the materials that are going in the bin, and some other general info about the project.
Part of our construction disposal services includes picking up and emptying the container. You can keep it for as long as you need, and we'll take care of the rest of the work when you're ready for it to be picked up and taken away.
---
At Collingwood Disposal, we offer construction disposal services for customers in Collingwood, Wasaga Beach, Meaford, Maxwell, Badieros, the Town of Blue Mountains, including Craigleith, Clarksburg, Lora Bay, Ravenna, Red Wing, and Thornbury, and Clearview Township, including Aveneing, Creemore, Duntroon, Glen Huron, New Lowell, Nottawa, Stayner, and Sunnidale Corners, Ontario.