Our containers are available in a range of sizes and styles to accommodate each client's needs.
Containers are essential on every construction and renovation site. After all, you need somewhere to place all the waste that comes from the job, whether you're demolishing an existing structure or building a new structure from scratch. Even a landscaping job can produce a lot of organic material and rubbish that must be stored and disposed of properly. If you're managing or overseeing a project in the Collingwood, Ontario area, our team at Collingwood Disposal can provide you with the containers you need to handle the waste.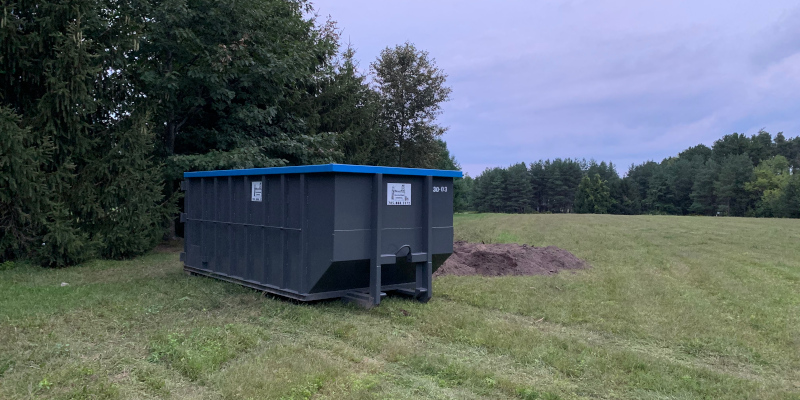 Our containers are available in a range of sizes and styles to accommodate each client's needs. You can choose from mini bins, open-top dumpsters and roll-off containers, and commercial and construction waste bins in various sizes. If you're not sure which will work best for your needs, simply contact us and talk to us about the project. We'll be happy to answer any questions you have and help you determine which container size will best accommodate the needs of your project.
In addition to providing the containers, our service also includes pick-up of the containers and disposal of the waste inside. Our goal is to make your process go as smoothly as possible and having a place to store the rubbish that comes from the job you're working on can simplify your daily tasks. If you have any questions about our containers and the services we provide, don't hesitate to give us a call. We'll be happy to answer your questions and get you a customized quote based on your unique needs.
---
At Collingwood Disposal, we offer containers for customers in Collingwood, Wasaga Beach, Meaford, Maxwell, Badieros, the Town of Blue Mountains, including Craigleith, Clarksburg, Lora Bay, Ravenna, Red Wing, and Thornbury, and Clearview Township, including Aveneing, Creemore, Duntroon, Glen Huron, New Lowell, Nottawa, Stayner, Shanty Bay, Elmvale, Midland, and Sunnidale Corners, Ontario.