Our roll-off dumpster pick-up services are handled by skilled, experienced technicians.
When you need a place to store construction waste or other large rubbish items, renting a roll-off dumpster can be the ideal solution. You might be undergoing a renovation project at your home or business, or you may be a contractor responsible for a construction site and all the waste that comes from the job. No matter the reason, you can always rely on our team at Collingwood Disposal to provide roll-off dumpster services, including pick-up. The process begins when you contact us to request a bin. We'll provide you with the available size options and help you determine which size will best fit your needs, based on the scope of your project. From there, we'll set up a time to deliver your roll-off dumpster and bring it to the property for setup. We'll place it where you want it on the site, providing easy access to throw the materials into it.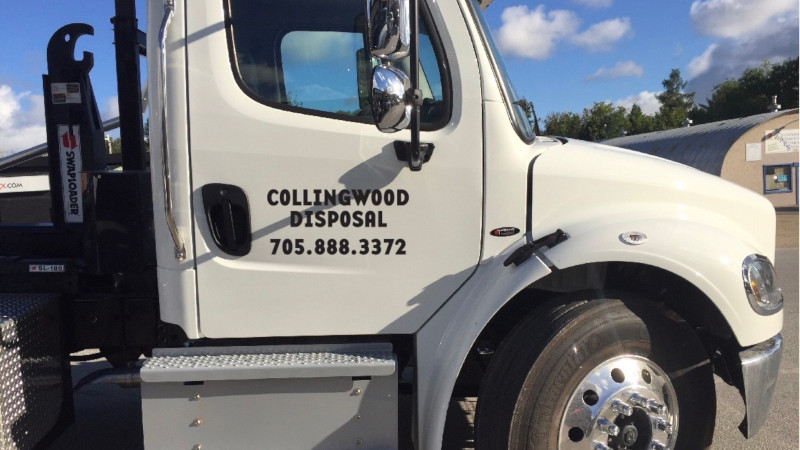 When the container is full or you're done with the project, we'll schedule your roll-off dumpster pick-up service. We'll arrive at the property on time to take the full dumpster, and we will dispose of the waste as part of the service. You don't have to worry about anything – we take care of all the heavy lifting and disposal on your behalf.
Our roll-off dumpster pick-up services are handled by skilled, experienced technicians. We can provide this convenient service to those located in and around Collingwood, Ontario. Contact us to learn more about our roll-off dumpster pick-up service and other container rental options.
---
At Collingwood Disposal, we offer roll-off dumpster pick-up for customers in Collingwood, Wasaga Beach, Meaford, Maxwell, Badieros, the Town of Blue Mountains, including Craigleith, Clarksburg, Lora Bay, Ravenna, Red Wing, and Thornbury, and Clearview Township, including Aveneing, Creemore, Duntroon, Glen Huron, New Lowell, Nottawa, Stayner, Shanty Bay, Elmvale, Midland, and Sunnidale Corners, Ontario.