Our containers and roll-off bins make waste disposal easy.
There is a lot to plan for when you start a large project, either at a residential site or commercial facility. One of the things you need to think about before you get started is where all the excess materials, debris, and waste will go. Since you can't have this waste sitting on the curb while you decide what to do with it, you need to plan ahead.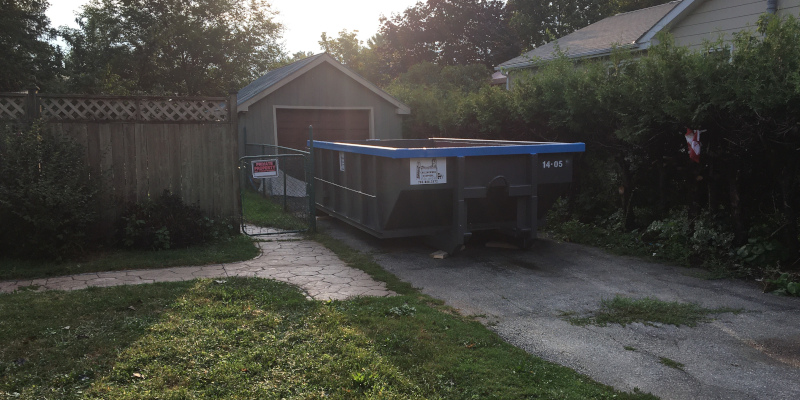 The best thing to do is call us at Collingwood Disposal to reserve a roll-off bin. We offer containers and roll-off bins in multiple sizes to complement the needs of any large-scale waste disposal project. We're known throughout the Creemore, Ontario area for our convenient practices and great customer service, and we guarantee that working with us during your project will be convenient and hassle-free.
When you rent one of our containers and roll-off bins, you start by letting us know about your project and what size bin you think you need. We confirm this and provide a quote based on the size of your bin and the length of time you will need it for. We will deliver your bin to your worksite, and then once you're done with it, we will come and pick it up. We'll take care of disposing of the waste, so you can get back to working on your project.
If you need containers and roll-off bins for a project, you can't go wrong working with us. Contact us today to make your bin rental reservation.
---
At Collingwood Disposal, we offer containers and roll-off bins for customers in Collingwood, Wasaga Beach, Meaford, Maxwell, Badieros, the Town of Blue Mountains, including Craigleith, Clarksburg, Lora Bay, Ravenna, Red Wing, and Thornbury, and Clearview Township, including Aveneing, Creemore, Duntroon, Glen Huron, New Lowell, Nottawa, Stayner, and Sunnidale Corners, Ontario.