Solving people's waste disposal needs is not just our business; it's part of our history!
Collingwood Disposal has deep roots in the waste disposal business. Our local business benefits from three generations of experience in waste management, so we don't just see what we do as a job, but as a way to keep our local economy strong. We are locally owned and operated and pride ourselves on being a useful and valuable service for contractors, homeowners, roofers, landscapers and property managers in and around Collingwood, Ontario. You'll be able to tell from the first phone call that we enjoy the work that we do, and we take pride in our commitment to our customers with each bin we deliver.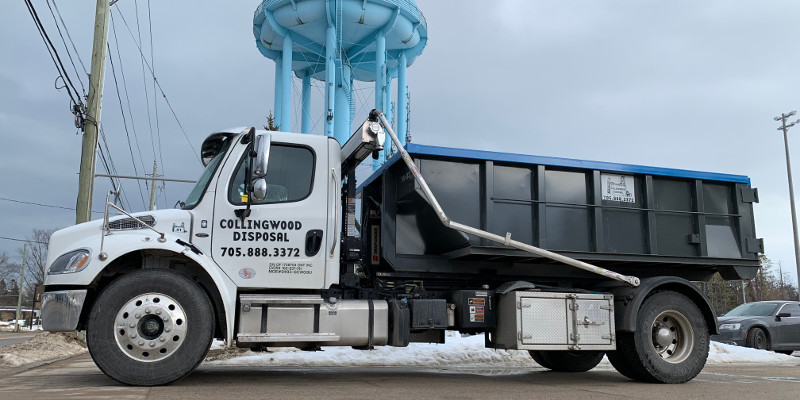 If you're planning a DIY renovation or are just decluttering, we have a bin for you. If you have a roofing project coming up, we also have the perfect bin! Maybe you're a seasoned contractor who has multiple jobs on the go — we have you covered, too. Our experience allows us to recommend the right bin for your project, and we pride ourselves on competitive pricing and convenient scheduling.
Collingwood Disposal knows that you have options when it comes to renting a roll off bin. Consider that we custom-designed our bins when we realized that people struggle heaving heavy loads over high-walled bins. Not only do all our bins come with the option for front loading, but we only deliver bins that have a lower lip for safer loading. Our ergonomically designed bins are one example of how our attention to detail shows our commitment to happy customers.
If you are in the Collingwood area and need to rent a bin for either a commercial or residential project, we're just a phone call away.