Soil removal bins make your next project easier.
While there are some projects that do not require the use of a bin or dumpster rental, there are many others that could be made much easier and more enjoyable with the use of the right bin. With landscaping projects, many people don't realize how much debris and yard waste can be created even with a small project. If there is excavation, then you might be left with loads of soil that you are not sure where to put. With soil removal bins, our team of experts at Collingwood Disposal is able to provide you with a wonderful solution. If you have been looking for a variety of different bins, we are at your disposal in the Collingwood, Ontario area.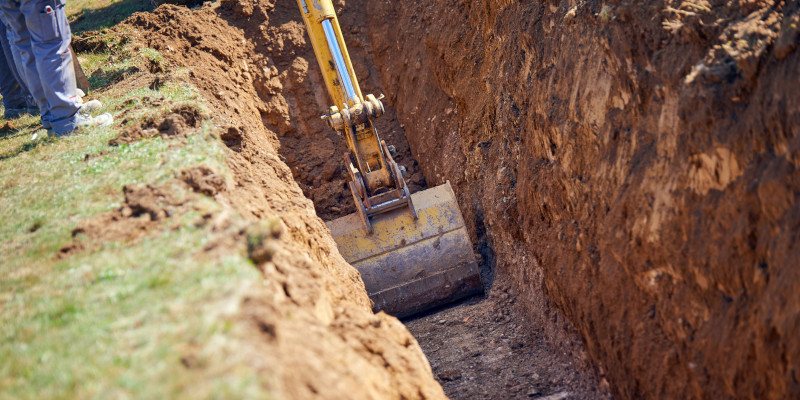 Soil removal bins can make the building, construction or renovation process easier. Just like you need to remove the debris from a gut-job of a new project before you can truly get started, removing the soil from an excavation or yard project needs to be done before next steps can be taken. We offer a variety of different sizes of bins to ensure that you are able to select the bin that is just right for your project. With our help, we can assist you in the proper bin selection for your soil needs.
Because we have been working in the area for quite some time now, our customers are able to trust both our experience and our expertise when it comes to bins. We can drop them off at a time that is convenient for you, allow you or your crew to fill the bins with the appropriate materials, and then pick them up and dispose of the refuse at a convenient time. We like to make projects easier, and request that you contact us the next time you need soil removal bins.
---
At Collingwood Disposal, we offer soil removal bins for customers in Collingwood, Wasaga Beach, Meaford, Maxwell, Badieros, the Town of Blue Mountains, including Craigleith, Clarksburg, Lora Bay, Ravenna, Red Wing, and Thornbury, and Clearview Township, including Aveneing, Creemore, Duntroon, Glen Huron, New Lowell, Nottawa, Stayner, and Sunnidale Corners, Ontario.