When you're finished with your fill removal bins, we'll pick them up and dispose of the contents.
There are a number of reasons why you might need to rent a waste bin for your residential or commercial property. One common reason is that the property is getting new landscaping, a project that produces a lot of waste. Fill dirt, also known as fill or cleanfill, is a type of dirt used to fill in a hole in the ground or alter the grade or elevation of the existing property. Landscaping experts bring fill dirt to use on projects often, but they may end up with more than they need. A landscaper may also remove dirt from a property when lowering the grade or adding more greenery.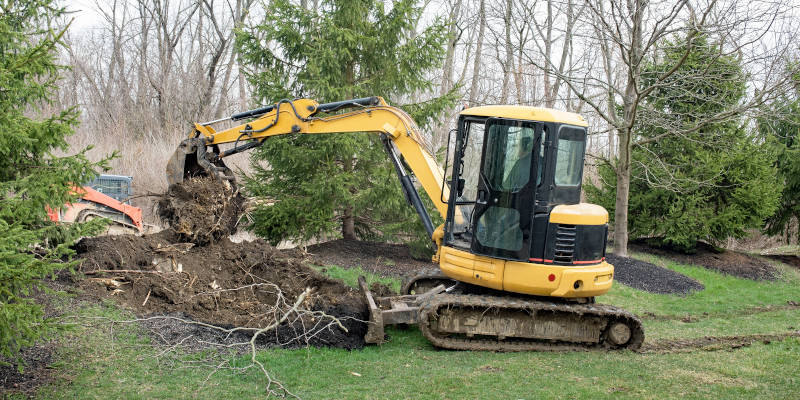 When you need fill removal bins, you can count on the team at Collingwood Disposal. We offer a range of solutions to customers located in and around Collingwood, Ontario. Our fill removal bins are designed with your needs in mind. When you contact us, we'll talk to you about what you need the bins for and the scope of the project being done. This allows us to determine the proper size of bin, as we offer several size options to accommodate various needs. We'll also discuss how long you'll need the bins to be stored on the property. From there, we'll schedule a delivery of the fill removal bins you need.
When you're finished with the fill removal bins, we'll pick them up and dispose of the fill dirt. By providing various waste containers, we help our clients keep their projects on track while adhering to their budgets.
---
At Collingwood Disposal, we offer fill removal bins for customers in Collingwood, Wasaga Beach, Meaford, Maxwell, Badieros, the Town of Blue Mountains, including Craigleith, Clarksburg, Lora Bay, Ravenna, Red Wing, and Thornbury, and Clearview Township, including Aveneing, Creemore, Duntroon, Glen Huron, New Lowell, Nottawa, Stayner, Shanty Bay, Elmvale, Midland, and Sunnidale Corners, Ontario.