You have options when it comes to container rentals.
When you need containers to store the trash and debris that comes from a construction project, renovation job, or landscaping project, you can count on Collingwood Disposal to meet your needs. We offer a range of container rentals to clients in Collingwood, Ontario and much of the surrounding area. Solving your waste disposal needs is more than just our business – it's part of our history. Our company has been serving local customers for years, and it was started by a family with three generations of experience in waste management.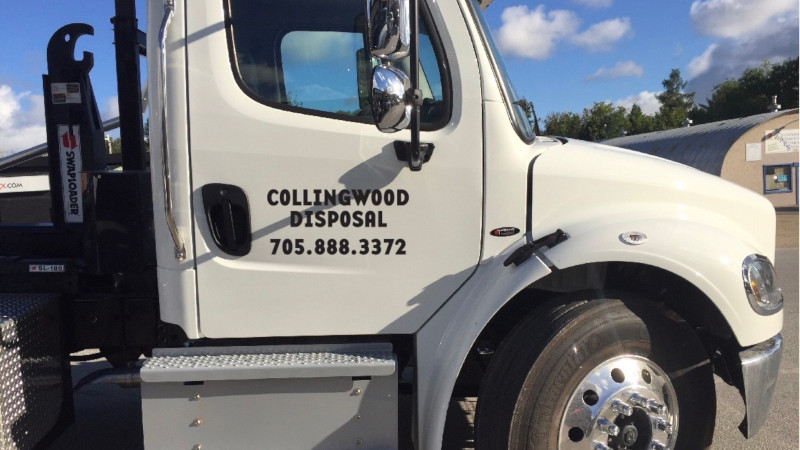 You have options when it comes to container rentals. We carry a wide selection of options, including various sizes and styles. Roll-off bins are ideal when you need a temporary container for a specific job, as they can be brought to your site quickly and efficiently. Roll-off containers come in 14, 20, and 30 cubic yard size options, and they're available with open tops to make it easier to toss items into them as you're working on the site. We also have front-loading bins and containers that feature lower lips for safer loading.
The ergonomic design of the bins we offer is just one example of the commitment we have to our customers, as we want to make sure that the container rentals we offer can accommodate your needs. If you would like to take advantage of our container rental service or have questions for our technicians, give us a call and we'll be happy to take care of your needs and manage any waste that you need to dispose of safely and properly.
FAQs About Container Rentals
No matter what kind of large project you are working on, having an adequately sized container to accommodate the waste is essential. There are very few situations in which it would make sense for you to purchase your own waste bin, but our container rentals can provide exactly what you need with zero hassle. Here are some frequently asked questions about our container rentals and their answers.
How much do container rentals cost?
One thing we pride ourselves on is our excellent pricing, but the cost of renting differs from project to project. Factors that may affect the pricing include the size of the dumpster, your location, whether the waste in the container is mixed or separated, and how long you need the container. We can give you specific information about pricing when you request a free quote.
How soon can you deliver container rentals?
We'll do our best to schedule your container delivery exactly when you need your rental. It will depend on availability, but we are dedicated to providing the service you need when and how you need it. And when the day to deliver is scheduled, you can count on our team to arrive on time, allowing you to move forward with your project without waiting around.
Why should I choose your container rentals?
Our container rentals are some of the best available. Their ergonomic design is something that should not be overlooked, but we also maintain our containers well and have plenty of options for your needs. In addition, the quality of our service makes us to company to trust.
---
At Collingwood Disposal, we offer container rentals for customers in Collingwood, Wasaga Beach, Meaford, Maxwell, Badieros, the Town of Blue Mountains, including Craigleith, Clarksburg, Lora Bay, Ravenna, Red Wing, and Thornbury, and Clearview Township, including Aveneing, Creemore, Duntroon, Glen Huron, New Lowell, Nottawa, Stayner, and Sunnidale Corners, Ontario.