We have the fill removal bins you need for your next landscaping project.
When you perform landscaping on your residential or commercial property, odds are there is going to be a large quantity of fill dirt produced or left over from the job. Fill dirt is what contractors use to fill in large holes or uneven landscapes, and it is also what is produced when you dig out areas in preparation for certain landscaping projects. Whether you're grading uneven terrain, digging out a pond, or adding in trees or other landscape features, the excess fill dirt produced and used in these projects will need to be disposed of somehow. For those in the Creemore, Ontario region, Collingwood Disposal is here to help you manage that dirt with our fill removal bins.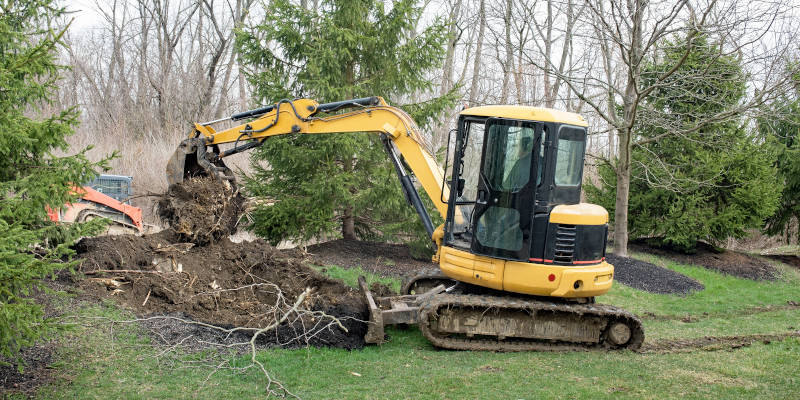 We offer several different sizes of fill removal bins, so we're sure to have the right option for your project. Once we have reviewed the scope of the project with you and determined the right option to suit the job, we'll deliver the bin to your property and place it in the most ideal location for easy access throughout the project. When the project is complete or the bin is full, we'll come to pick it up and deliver the fill dirt to the appropriate disposal areas.
Our waste removal crew has extensive waste management knowledge to draw from, and we see our work not just as a job but as a way to help our fellow community members. For more information on our fill removal bins or any of our other waste management solutions, reach out to our team today.
---
At Collingwood Disposal, we offer fill removal bins for customers in Collingwood, Wasaga Beach, Meaford, Maxwell, Badieros, the Town of Blue Mountains, including Craigleith, Clarksburg, Lora Bay, Ravenna, Red Wing, and Thornbury, and Clearview Township, including Aveneing, Creemore, Duntroon, Glen Huron, New Lowell, Nottawa, Stayner, and Sunnidale Corners, Ontario.