You can choose from a wide range of sizes for our same-day dumpster services.
When you need trash containers to handle waste at a job site or for a home renovation project, you may soon find that many companies require extensive lead times to provide these essential containers. But when you want to take care of a renovation project right away or handle a major task that will produce a lot of waste, you probably don't want to wait to begin until you can get the container from another company. Instead of waiting, trust Collingwood Disposal for your dumpster needs. We're one of the only providers of same-day dumpster services in Collingwood, Ontario and much of the surrounding area.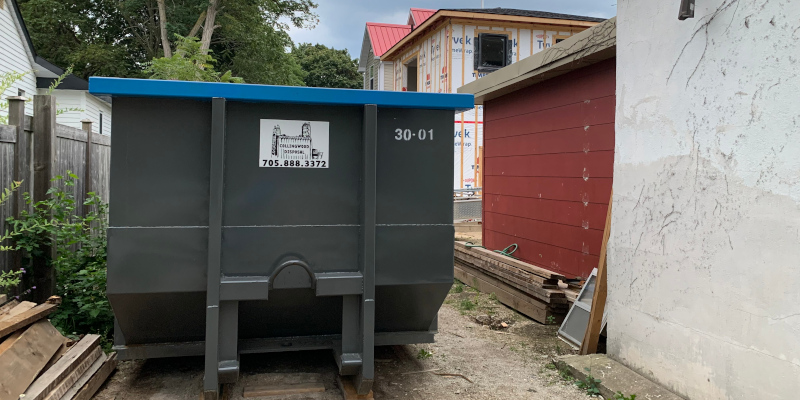 Our locally owned and operated business takes pride on providing a valuable service to each of our clients. One of those valuable offerings is same-day dumpster services, which will allow you to get right to work instead of waiting around for the containers you need. We work closely with a number of clients in the area, including roofers, contractors, construction managers, landscapers, property owners, and property managers.
We have a team of experienced technicians that take pride in the work we do and the commitment we provide to our customers. You can choose from a wide range of sizes for our same-day dumpster services. We'll also dispose of the waste within the container when we come to pick it up and take it away. Our goal is to provide you with the resources you need to properly store and dispose of waste, so contact us to schedule the same-day dumpster services you need at your site or property.
---
At Collingwood Disposal, we offer same-day dumpster services for customers in Collingwood, Wasaga Beach, Meaford, Maxwell, Badieros, the Town of Blue Mountains, including Craigleith, Clarksburg, Lora Bay, Ravenna, Red Wing, and Thornbury, and Clearview Township, including Aveneing, Creemore, Duntroon, Glen Huron, New Lowell, Nottawa, Stayner, Shanty Bay, Elmvale, Midland, and Sunnidale Corners, Ontario.