Our team offers a range of soil removal bins to satisfy the demands of any project.
If you are planning a construction or landscaping project of any kind, one of the challenges you will need to prepare for is removing excess soil from the site. One of the best methods of dealing with this particular issue is to rent soil removal bins. When you need soil removal solutions, you can turn to our team here at Collingwood Disposal, as we can provide the high-quality containers you need to complete your project, and we will also haul them away for you once your project is complete.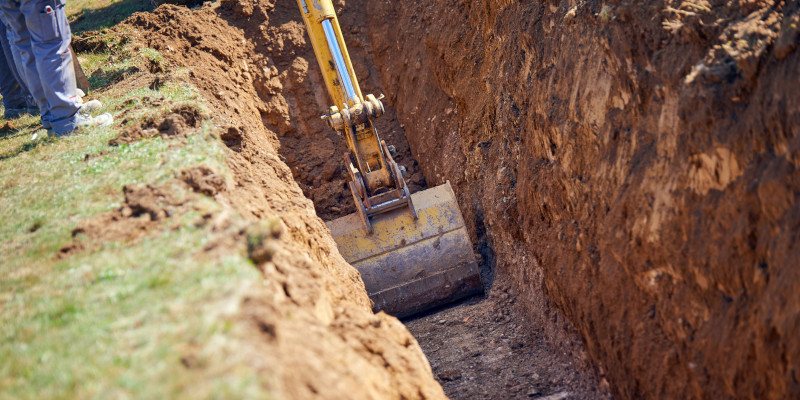 Before any construction project can begin, it is necessary to prepare the site, clearing it of any debris, and the same principle holds true for landscaping–it is often necessary to remove excess soil from the area before the real work can take place. Of course, different projects will have different needs when it comes to soil removal, and our team provides soil removal bins in a variety of size options so that you can select the best choice for your project's particular demands. If you are not sure what size to order, you can turn to our experts for advice on the matter and trust that we will help you select the best bin for your project.
Our team is proud to serve the Stayner, Ontario community, and we want to help you make your landscaping project as successful and stress-free as possible. If you are looking for the right company to provide soil removal bins for your needs, we encourage you to give us a call.
---
At Collingwood Disposal, we offer soil removal bins for customers in Collingwood, Wasaga Beach, Meaford, Maxwell, Badieros, the Town of Blue Mountains, including Craigleith, Clarksburg, Lora Bay, Ravenna, Red Wing, and Thornbury, and Clearview Township, including Aveneing, Creemore, Duntroon, Glen Huron, New Lowell, Nottawa, Stayner, and Sunnidale Corners, Ontario.