Make cleanup after a long landscaping project a quick and painless process.
Whether you're excavating a piece of land, setting ground for a large garden, or preparing the way for some other landscaping project, you're likely to have lots of soil leftover at the end of the project. That soil can be a pain to clear out of the way after your landscaping project, and that doesn't even begin to cover what you're supposed to do with it. After such a long landscaping project, soil cleanup is the last thing you want to worry about. You can make cleanup quick and painless instead by using one of our soil removal bins throughout your landscaping project in the Creemore, Ontario area.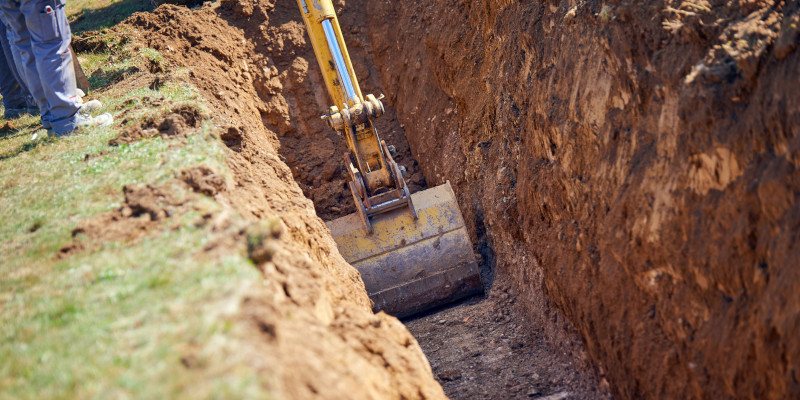 Our soil removal bins come in a wide variety of sizes, so you don't have to feel overwhelmed with one that is far too large for your project. We have been in the disposal business here at Collingwood Disposal for many years, so we have the expertise you need to figure out which size of bin would be best for your project. Just tell us about your landscaping project, and we can recommend a soil removal bin that will be just the right size for what you need.
Once we have the right size picked out, our team can deliver the bin right to your property, so you only have to worry about filling it with soil as you go. We can then come and pick it up for you once the bin is filled and handle properly disposing of the soil, so you don't have to worry about it. Even if you don't end up putting the soil in the bin as you go, it will surely be the quickest and easiest soil cleanup you have ever experienced. You won't want to go back to doing the cleanup any other way.
Forget struggling through soil cleanup after a long landscaping project and use our soil removal bins instead to make the process quick and painless. Give us a call to rent a bin today.
---
At Collingwood Disposal, we offer soil removal bins for customers in Collingwood, Wasaga Beach, Meaford, Maxwell, Badieros, the Town of Blue Mountains, including Craigleith, Clarksburg, Lora Bay, Ravenna, Red Wing, and Thornbury, and Clearview Township, including Aveneing, Creemore, Duntroon, Glen Huron, New Lowell, Nottawa, Stayner, and Sunnidale Corners, Ontario.