Mini bin rentals are ideal for DIY projects as well as a contractor's smaller projects.
How is it that a small project can end up having a big challenge? When you first thought about tackling a home renovation yourself, you might have thought that the biggest challenge would be staying within a budget. As it turns out, you are part way through the demolition of your kitchen or bathroom and suddenly realize that you have no idea what to do with the waste. No worries! Reach out to Collingwood Disposal and our professionals will go over how our mini bin rentals work. You just let us know where you live and we'll set a mini bin in your driveway for you to load up. When you are finished, just let us know and we'll pick it up and take care of the waste disposal for you.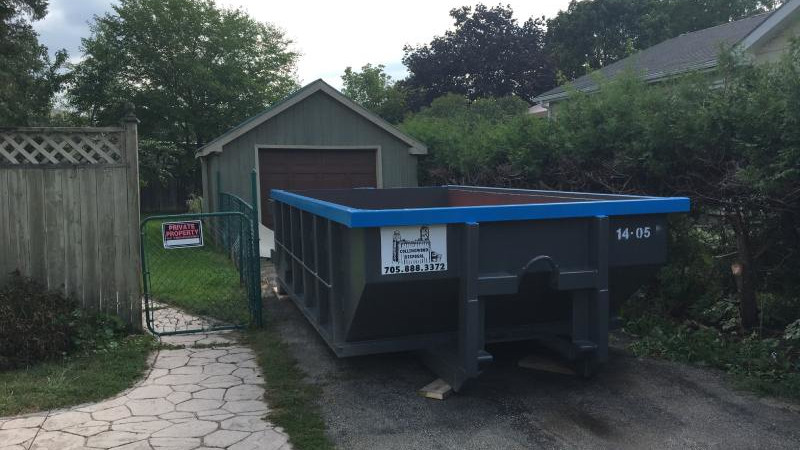 You can keep the mini bin in place as you work on your project as well. You are bound to have some waste as you cut materials to fit and they can go right in the bin too. Once you are confident you have nothing left to dispose of, we'll send someone out to remove the mini bin from your property. Mini bin rentals are ideal for DIY projects in The Blue Mountains, Ontario area, but also for smaller projects that a contractor or handyman handles.
We know that appearance even in the middle of a project is important, so we keep our mini bin rentals in top condition. We are a locally owned and operated company that takes pride in our ability to understand our customers' needs and consistently work to meeting them. Don't hesitate to let us know if there is any way we can help make your project's waste disposal go smoothly.
---
At Collingwood Disposal, we offer mini bin rentals for customers in Collingwood, Wasaga Beach, Meaford, Maxwell, Badieros, the Town of Blue Mountains, including Craigleith, Clarksburg, Lora Bay, Ravenna, Red Wing, and Thornbury, and Clearview Township, including Aveneing, Creemore, Duntroon, Glen Huron, New Lowell, Nottawa, Stayner, and Sunnidale Corners, Ontario.