Keep your family safe from asbestos with our careful removal services.
Asbestos is a fibrous material that was once used in construction materials. You might find it in the ceilings and walls of older homes and buildings. When exposed to asbestos for prolonged amounts of time, you may experience health issues, such as cancers or mesothelioma. Such health issues can be avoided with the proper removal of the materials containing asbestos. Attempting the removal on your own, however, can result in risks for you and your family. You'll want to employ a professional who will know what they're doing and handle matters with the necessary precautions. You can rely on us to handle the removal process with our asbestos hauling services.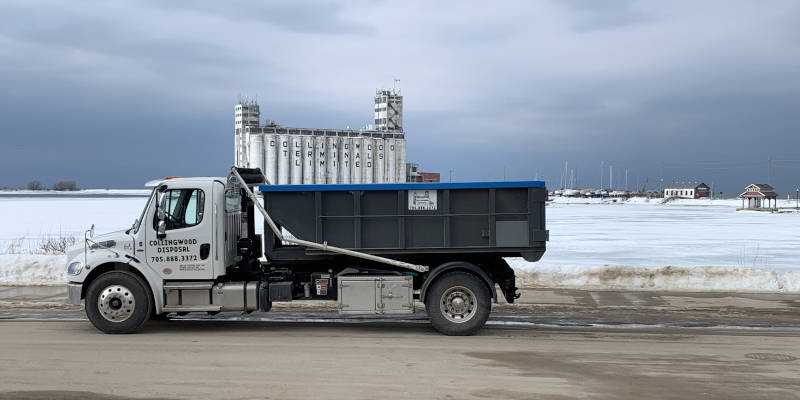 We have a team of technicians at Collingwood Disposal who have been properly trained and supplied with the proper tools to safely remove and dispose of asbestos. Our asbestos hauling services are available to protect any property owner and family or contractor from the hazards of asbestos removal. We will work diligently to maintain the safety of your home throughout the entire removal process.
Our asbestos hauling services also include the proper disposal of the material. We've been in the disposal business for years, so we know the right way to dispose of asbestos without causing any further issues. You can trust us to get the job done.
If you are in the Creemore, Ontario area and need some help with some asbestos removal, you can count on us. Keep your family safe by scheduling our asbestos hauling services today. Just give us a call.
---
At Collingwood Disposal, we offer asbestos hauling services for customers in Collingwood, Wasaga Beach, Meaford, Maxwell, Badieros, the Town of Blue Mountains, including Craigleith, Clarksburg, Lora Bay, Ravenna, Red Wing, and Thornbury, and Clearview Township, including Aveneing, Creemore, Duntroon, Glen Huron, New Lowell, Nottawa, Stayner, and Sunnidale Corners, Ontario.