If you need construction waste bins, simply turn to our team.
When most people think of the construction process, the first things that come to mind are erecting the building's frame, installing the windows, etc.–in short, the parts that involve actually building the new structure. What these people do not realize, but experienced construction professionals know, is that it is just as important to plan for demolition and disposal in order to keep the project running smoothly.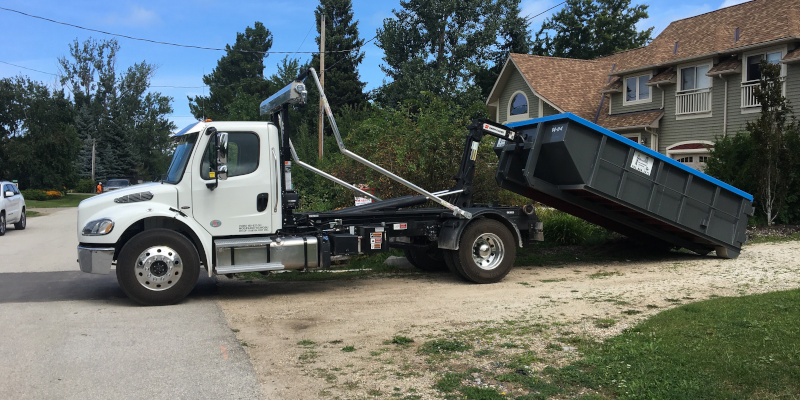 Construction projects generate a lot of waste material, and it's important to have a place to put all that debris so that it doesn't get in the way of your workers. To fulfill this need, our team at Collingwood Disposal offers construction waste bins that will keep all of your debris safely contained until it's time for us to haul it away.
What size container you will need for your project will depend on its scope–a larger, more extensive project will generate more waste, and therefore need a larger bin, while a smaller project can get away with similarly modest construction waste bins. If you're not sure how to make this determination yourself, you can turn to our experienced team for advice, and have us make the necessary calculations and size recommendations for you. We'll help you select the ideal construction waste container for your needs, and take care of delivery and pick-up for you.
Our team is proud to serve the Stayner, Ontario community, and we want to help you do what's best for your project. If you are looking for construction waste bins, just give us a call.
---
At Collingwood Disposal, we offer construction waste bins for customers in Collingwood, Wasaga Beach, Meaford, Maxwell, Badieros, the Town of Blue Mountains, including Craigleith, Clarksburg, Lora Bay, Ravenna, Red Wing, and Thornbury, and Clearview Township, including Aveneing, Creemore, Duntroon, Glen Huron, New Lowell, Nottawa, Stayner, and Sunnidale Corners, Ontario.