Our container rentals are an ideal solution for a variety of waste disposal situations.
When you are handling a big construction or cleanup project at a property in The Blue Mountains, Ontario area, the last thing you need is a delay or injury because the waste isn't being handled in a safe manner. We offer container rentals that will allow you to reign in a messy job site and keep your project on schedule and on budget at Collingwood Disposal.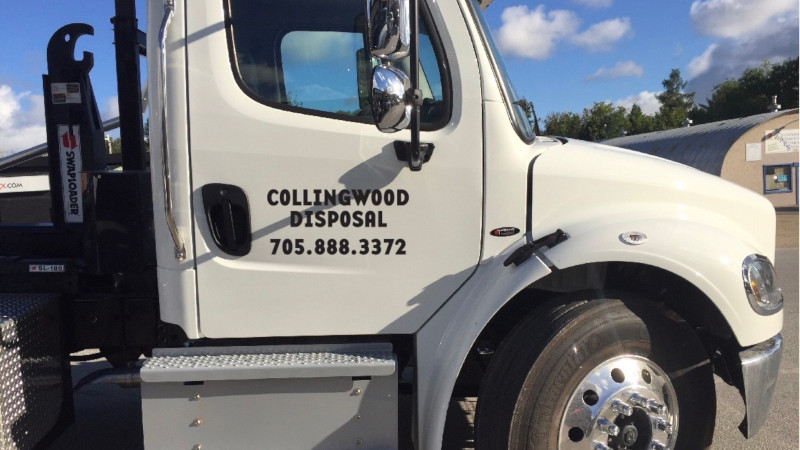 We carry a wide selection of options, including different sizes and styles so that our container rentals can easily accommodate whatever your waste disposal needs might be. Our knowledgeable and helpful staff is happy to help you with the selection process and reservation, as well as explain how our container rentals work. We handle bringing the container to your site and then we pick it up when you are finished with it. We take care of the waste disposal. If you have a large project, we can bring an empty container so you can keep going as we take care of the filled one.
Our container rentals are an ideal solution for roofing companies, rubbish removal as a rental property or estate cleanout, home renovation projects, landscaping companies, and much more. Just let us know what you have in mind and we will be happy to help you with the perfect waste disposal solution. It's what we do and we do well after serving our local customers for years. Our company was started by a family with three generations of experience in waste management, so when you turn to us, you are getting a long history of quality service. Call today with any questions you might have.
---
At Collingwood Disposal, we offer container rentals for customers in Collingwood, Wasaga Beach, Meaford, Maxwell, Badieros, the Town of Blue Mountains, including Craigleith, Clarksburg, Lora Bay, Ravenna, Red Wing, and Thornbury, and Clearview Township, including Aveneing, Creemore, Duntroon, Glen Huron, New Lowell, Nottawa, Stayner, and Sunnidale Corners, Ontario.