Partnering with us for dumpster rentals ensures a smooth and easy experience.
Dealing with the waste produced during a construction or renovation project can be a challenge. Collingwood Disposal can provide the solution to this common problem, as we offer dumpster rentals throughout the Creemore, Ontario area. We work with a range of clients to provide dumpster rentals, including contractors, project managers, property owners, and construction companies. If you need a short-term waste bin for any reason, we can accommodate your needs and ensure that you have a properly sized dumpster available for use.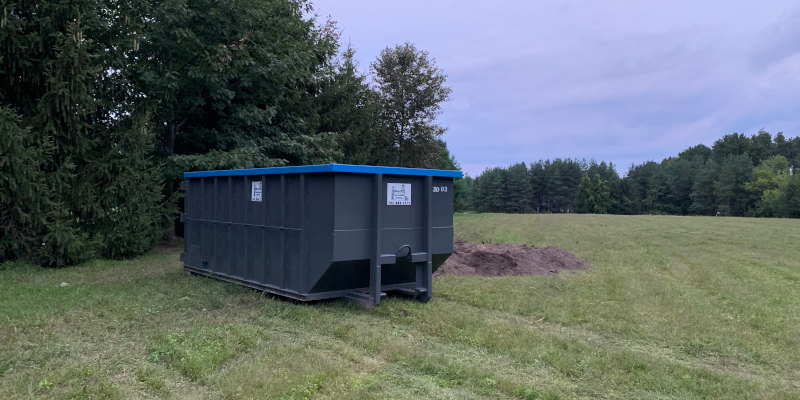 When you contact us about dumpster rentals, we'll start by discussing the scope of your project to determine exactly what you need. You can choose from a range of sizes, and if you're not sure what size you need, we're happy to make suggestions based on the extent of the work being done and the project timeline. After we establish the proper dumpster size and how long you need it, we'll arrange to drop it off at the property where the work is being done. When you're done with the container, our technicians will come and pick it up. Part of the service also includes disposing of the contents of the dumpster, as long as it meets our requirements.
Partnering with us for dumpster rentals ensures a smooth and easy experience. We'll accommodate your needs, offering competitive pricing and versatile solutions for each individual situation. Don't hesitate to contact us to learn more about our dumpster rentals or any other waste disposal solutions you may need to tackle a project more effectively.
---
At Collingwood Disposal, we offer dumpster rentals for customers in Collingwood, Wasaga Beach, Meaford, Maxwell, Badieros, the Town of Blue Mountains, including Craigleith, Clarksburg, Lora Bay, Ravenna, Red Wing, and Thornbury, and Clearview Township, including Aveneing, Creemore, Duntroon, Glen Huron, New Lowell, Nottawa, Stayner, and Sunnidale Corners, Ontario.