We are a trusted source for dumpster rentals for DIY and construction company use.
Most business are familiar with the dumpsters that sit behind many stores, restaurants, and other establishments that generate excessive amounts of trash. Did you know that you can benefit from dumpster rentals just like they do, but for short-term situations?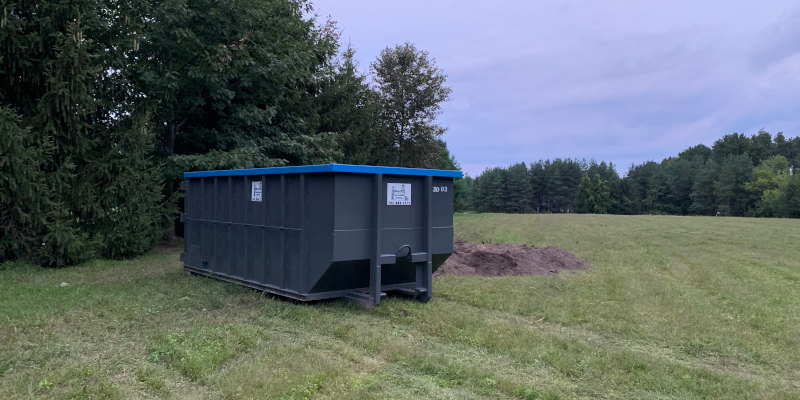 As a third-generation, family-owned waste management company, Collingwood Disposal is a trusted source for DIYers and construction companies. We are proud to offer delivery, pick-up, and disposal of waste materials for renovation and construction projects. We believe dumpster rentals are hands-down the most efficient way to deal with excess building material scraps, demolition materials, and building material packaging, so that your jobsite stays safe and tidy.
Our knowledgeable and helpful staff is more than happy to help you determine the right size and type of dumpster for your project. Factors to consider include how long you'll need dumpster rentals, how much space you have for the dumpster during the project, and whether you will need more than one either simultaneously or concurrently. We collect a deposit when you reserve your dumpster and then invoice you after we pick it back up and dispose of the waste.
If you have a project coming up in The Blue Mountains, Ontario area and you would like to know more about our dumpster rentals to make your project go more smoothly, don't hesitate to reach out to us. We are confident that you won't be disappointed with our unrivalled customer service or how well-maintained our dumpsters are. Call today to learn more.
---
At Collingwood Disposal, we offer dumpster rentals for customers in Collingwood, Wasaga Beach, Meaford, Maxwell, Badieros, the Town of Blue Mountains, including Craigleith, Clarksburg, Lora Bay, Ravenna, Red Wing, and Thornbury, and Clearview Township, including Aveneing, Creemore, Duntroon, Glen Huron, New Lowell, Nottawa, Stayner, and Sunnidale Corners, Ontario.