Make your renovations easier with our home renovations waste disposal services.
When you are looking forward to home renovations, you likely are thinking of how you will be able to use and utilize your new space, not about the waste disposal needs that your home renovations will require. In the Collingwood, Ontario area, our team of waste disposal experts at Collingwood Disposal has the solutions for all your home renovations waste disposal needs. Whether you have a small renovation or a complete overhaul ahead of you, we have home renovations waste disposal bins that can be ready for your needs.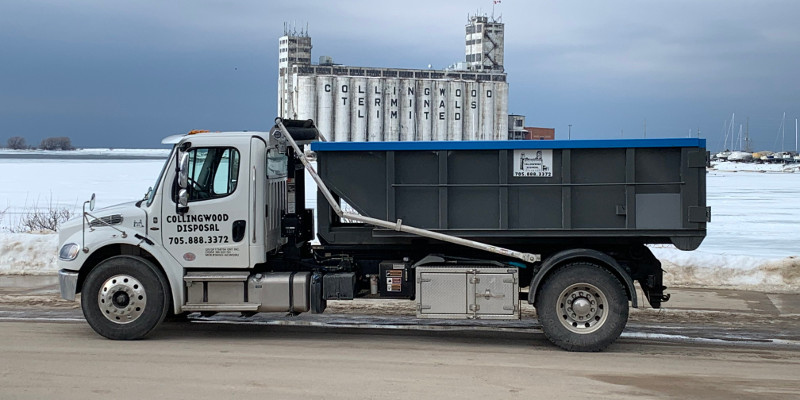 Our waste disposal services often align perfectly with home renovation needs. Because we offer a variety of bin rentals in different sizes and for varying lengths of time, we are able to give you the ideal size bin for your next job. For a little decluttering and some light changes, you might consider our 14-cubic-yard bin. For a complete overhaul of a kitchen, bathroom or multiple spaces, you might think more along the lines of our 30-cubic-yard bin. We have been working in the waste disposal business for many years now, and we would be happy to address any questions that you might have regarding the size or timing of your bins.
If you have been wondering about what you will do with all the demolished refuse when it comes time for your renovations, wonder no more. Our team of experts would be happy to help you find the best bin for your home renovations waste disposal needs. For more information, please give us a call today!
---
At Collingwood Disposal, we offer home renovations waste disposal services for customers in Collingwood, Wasaga Beach, Meaford, Maxwell, Badieros, the Town of Blue Mountains, including Craigleith, Clarksburg, Lora Bay, Ravenna, Red Wing, and Thornbury, and Clearview Township, including Aveneing, Creemore, Duntroon, Glen Huron, New Lowell, Nottawa, Stayner, Shanty Bay, Elmvale, Midland, and Sunnidale Corners, Ontario.