We are proud to be a trusted source for waste disposal solutions.
It might surprise you just how important it is to have a reliable waste disposal company available for your home and/or business. Back in 2014, CBC News reported that Canadians produce more garbage than any other country. The statistics show that equates to roughly 2.7 kg of garbage daily per each citizen. It stands to reason that without an effective waste disposal system in place, our country, as well as our beloved Collingwood, Ontario community, would be quickly overwhelmed. Collingwood Disposal is proud to be a part of keeping our community clean. We offer waste disposal solutions for homeowners, property managers, roofing companies, contractors, and others.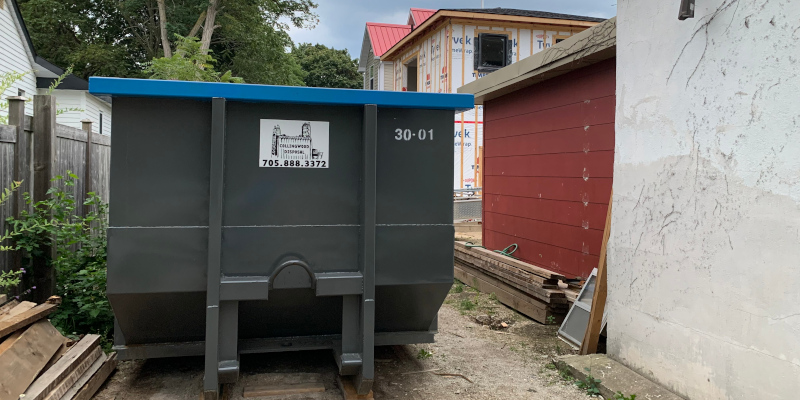 Our family-owned waste disposal company has been serving the area for three generations, so you can rest assured that we can help you with accurate information and solutions for your waste disposal needs, whatever they might be. Our roll-off bins come in various sizes to accommodate whatever project you have in mind. To make it even better, we have invested in ergonomically designed waste disposal bins that have a low lip, making them easier to load. Your project will be able to be completed easier and quicker.
If you would like assistance in selecting the right size for your waste disposal needs from our three sizes of 14, 20, and 30-cubic-yard options, don't hesitate to reach out to us. We are happy to discuss the amount of space each needs for us to deliver it and set up a schedule for delivery and pickup that fits your needs.
---
At Collingwood Disposal, we offer waste disposal services for customers in Collingwood, Wasaga Beach, Meaford, Maxwell, Badieros, the Town of Blue Mountains, including Craigleith, Clarksburg, Lora Bay, Ravenna, Red Wing, and Thornbury, and Clearview Township, including Aveneing, Creemore, Duntroon, Glen Huron, New Lowell, Nottawa, Stayner, and Sunnidale Corners, Ontario.
Similar Services We Offer: