When you trust our team for professional rubbish removal, you can focus on the job.
Construction jobs produce a lot of waste, whether you're renovating an existing space or building a structure from scratch. Between the building materials, potentially removing any existing materials used on the old structure, and trash from the new items brought into the space, every construction site needs a designated place to put all the rubbish. Trying to keep up with it when you only have a small container can feel impossible. At Collingwood Disposal, we understand the needs of construction project managers and superintendents, which is why we provide a variety of rubbish removal services.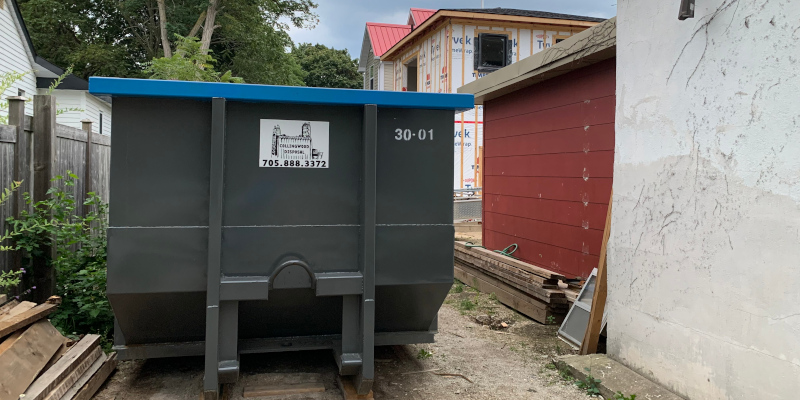 We also provide rubbish removal for residential clients as well. When you're adding on to your home or clearing out the yard to get rid of some extra junk, we can provide you with a container in the size that works for your project. After you've filled it with the rubbish you no longer need, we'll come back and collect the container. We also take care of proper disposal of the trash as part of the service, which means you don't have to make any time-consuming or expensive trips to the dump.
When you trust our team for professional rubbish removal, you can focus on the job. Your time is freed up to create the timeline and make sure everyone stays on schedule, rather than having to be spent on disposal of the construction waste. If you need rubbish removal services in the Stayner, Ontario area, you can always trust Collingwood Disposal to take care of the job.
---
At Collingwood Disposal, we offer rubbish removal services for customers in Collingwood, Wasaga Beach, Meaford, Maxwell, Badieros, the Town of Blue Mountains, including Craigleith, Clarksburg, Lora Bay, Ravenna, Red Wing, and Thornbury, and Clearview Township, including Aveneing, Creemore, Duntroon, Glen Huron, New Lowell, Nottawa, Stayner, Shanty Bay, Elmvale, Midland, and Sunnidale Corners, Ontario.