Our roll-off dumpster delivery services are provided by skilled, helpful technicians.
It's a challenge to manage the waste that comes from a structural renovation or construction project. You're often dealing with the waste from the demolition phase, as well as what needs to be disposed of from the new materials. Even a major landscaping project means that you likely have fill and organic material that must be properly disposed of to avoid creating a mess on the property. A roll-off dumpster is a flexible solution because it is perfect for a temporary need, such as a renovation or landscaping job. Collingwood Disposal provides roll-off dumpster services, including transport, delivery, and disposal.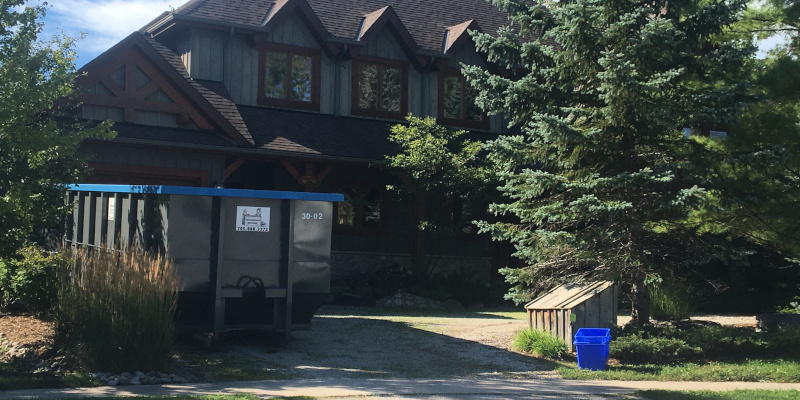 Our roll-off dumpster delivery services are provided by skilled, helpful technicians. Before we arrive at your property or job site, we'll talk to you about your needs. This allows us to determine the right size for your roll-off dumpster. You can choose from bins ranging in size from 14 to 30 cubic yards. For smaller jobs, a smaller container will typically provide the space needed. If you're not sure of the right size, chat with one of our team members. We'll be happy to provide suggestions and help you get the right fit.
We will also ask you about your schedule and the placement of the bin at the jobsite so that we can provide roll-off dumpster delivery when you're ready for the container. As far as pricing goes, we'll go through the different variables to provide you with a customized quote. This cost includes the disposal of the contents of the dumpster. If you need roll-off dumpster delivery for your next project, give us a call and we'll take care of your container needs.
---
At Collingwood Disposal, we offer roll-off dumpster delivery for customers in Collingwood, Wasaga Beach, Meaford, Maxwell, Badieros, the Town of Blue Mountains, including Craigleith, Clarksburg, Lora Bay, Ravenna, Red Wing, and Thornbury, and Clearview Township, including Aveneing, Creemore, Duntroon, Glen Huron, New Lowell, Nottawa, Stayner, and Sunnidale Corners, Ontario.