Our roll-off dumpsters are well-maintained and perfect for a variety of situations.
Roll-off dumpsters are the ideal solution in a wide variety of waste disposal situations. You'll find that Collingwood Disposal is the best bin rental company to go to, as we set our standards high for the quality and appearance of our dumpsters and our customer service. We work with contractors, homeowners, property managers, and others in the Meaford, Ontario area who need an efficient way to dispose of construction waste or deal with junk removal.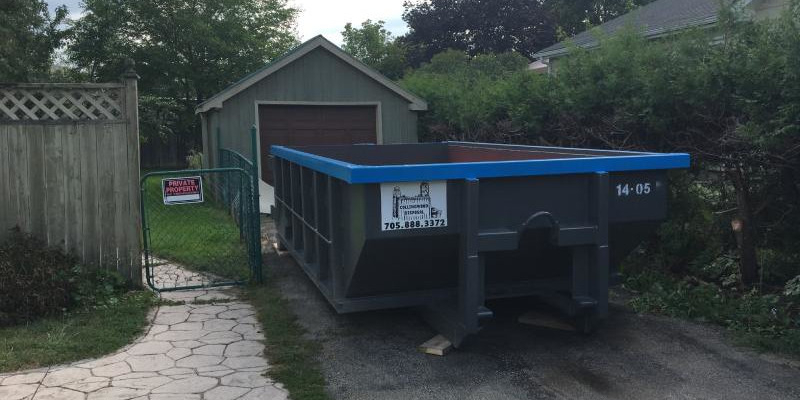 Our roll-off dumpsters are well-maintained, and as a third-generation company, we have learned what is important to our customers. We take pride in being local, honest, and reliable. We care about our community and will always work diligently to be of service to those who require excellence.
We offer roll-off dumpsters in various sizes, including 14, 20, and 30 cubic yards of capacity. We are happy to discuss your project and available space so we can help you select the right size for your situation. Once you have determined what you need, just let us know where you need it and when. We'll take care of the delivery, and we'll also return when you're finished with it to pick it up and dispose of its contents.
If you have any questions about our roll-off dumpsters or any of the waste disposal services that we have to offer, don't hesitate to reach out to us. We look forward to helping make your project a complete success.
---
At Collingwood Disposal, we offer roll-off dumpsters for customers in Collingwood, Wasaga Beach, Meaford, Maxwell, Badieros, the Town of Blue Mountains, including Craigleith, Clarksburg, Lora Bay, Ravenna, Red Wing, and Thornbury, and Clearview Township, including Aveneing, Creemore, Duntroon, Glen Huron, New Lowell, Nottawa, Stayner, and Sunnidale Corners, Ontario.