Our affordable rates for containers and roll-off bins may surprise you!
It goes without saying that any construction project creates a significant amount of trash and debris. If you have an upcoming project, here at Collingwood Disposal, we have the solution for keeping your site tidy. Our containers and roll-off bins are perfect for any size project. If you aren't sure what size bin you need, we can help you with determine what will work best.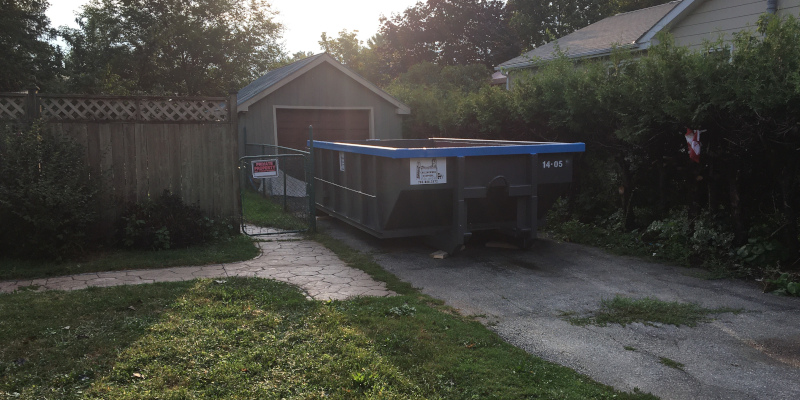 We deliver and pick up the containers and roll-off bins, so you won't have to concern yourself with how to get them to your job site or taken away once they are filled. We have same-day delivery and pick-up available, as well, which is ideal when you have a small project or live in an area of Stayner, Ontario that doesn't allow containers and roll-off bins to be present longer than a set period of time. Let us know if this is the case; otherwise, your quote will include up to 6 nights at your location.
In order to determine the size you'll need, just let us know the type of project you have in mind and the available space you have for placement of the container. If you don't have much space, we can go with a smaller bin and arrange to pick it up when it's full and replace it with another one as many times as it takes to complete your project. This is just one example of our willingness to work with you.
Another reason you'll love us as your source for containers and roll-off bins is because we quote you an affordable and comprehensive rate. You won't have to worry that we'll later tack on fuel, administrative or environmental fees. If you have any questions or would like to arrange for any of our containers and roll-off bins, feel free to give us a call.
---
At Collingwood Disposal, we offer containers and roll-off bins for customers in Collingwood, Wasaga Beach, Meaford, Maxwell, Badieros, the Town of Blue Mountains, including Craigleith, Clarksburg, Lora Bay, Ravenna, Red Wing, and Thornbury, and Clearview Township, including Aveneing, Creemore, Duntroon, Glen Huron, New Lowell, Nottawa, Stayner, Shanty Bay, Elmvale, Midland, and Sunnidale Corners, Ontario.
Similar Services We Offer: