We offer junk removal bins that we deliver right to your location and pick up after you are finished.
There are times when unused items are far too sentimentally important to dispose of, but most of us find that others we have lying around are really nothing more than junk. They have no value to us and are unlikely to be useful to anyone else either. It can be quite invigorating to tackle a junk removal project and take back the storage space in your Meaford, Ontario home's attic, basement, or garage, or even a self-storage unit.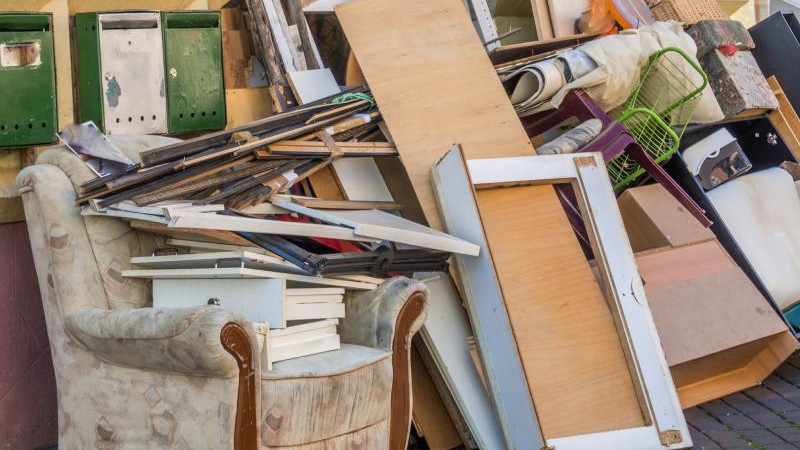 Rather than make countless trips to the landfill, let us speed up the process. You can turn to us at Collingwood Disposal, as we offer junk removal bins that are delivered right to your location. Once you are done filling it, we pick it back up and take care of the junk disposal so you never have to think about it again. We go over our pricing and address your questions so that you know exactly what to expect. By learning what your junk removal situation entails, we can guide you to choosing the right size of bin for your situation.
Our junk removal bins are ideal for situations besides decluttering your home. We also work with property managers who need to clean out an abandoned rental property, for example. It doesn't matter what the situation might be, as we are confident that you'll be more than pleased with our rental bins and the personalized service we offer to anyone with a junk removal project. Reach out today with any questions you have or to schedule the delivery of a junk removal bin.
---
At Collingwood Disposal, we offer junk removal services for customers in Collingwood, Wasaga Beach, Meaford, Maxwell, Badieros, the Town of Blue Mountains, including Craigleith, Clarksburg, Lora Bay, Ravenna, Red Wing, and Thornbury, and Clearview Township, including Aveneing, Creemore, Duntroon, Glen Huron, New Lowell, Nottawa, Stayner, and Sunnidale Corners, Ontario.