The struggle with junk removal is over!
Whether you're doing some deep cleaning or working on remodeling or some other project, you might be stuck with a large pile of junk and waste that needs to go. Now, you might be struggling to decide whether you shove it all into garbage bags or load it up on a truck to take to the landfill. Either way, it's a hassle. Well, the struggle with junk removal is over. We have a team here at Collingwood Disposal who is happy to help.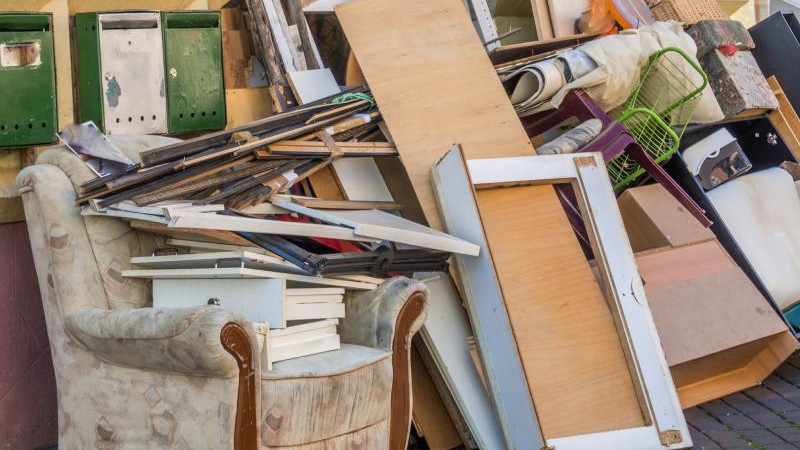 We offer our disposal services to anyone in Creemore, Ontario and the surrounding areas. They're the perfect way to get through junk removal without any hassle of garbage bags or landfills. Whether you have large amounts of regular waste, debris, construction materials, or any other form of junk, our disposal services can work for you.
Our services typically include the use of roll off waste bins. They have a low lip for easy use and come in three different sizes to allow for space optimization on the site. Our team can help you decide which size is best for your junk removal. We will then deliver the bin to your property and return to pick it up once the bin is filled. This way, you have to do as little work as possible with your junk removal because we will even properly dispose of all of it for you.
Deep cleaning, landscaping projects, or construction projects are already difficult enough on their own. Take a load off your plate by employing our disposal services for any junk removal you may need. Just give us a call to rent a bin today.
FAQs About Junk Removal
Whether you've been cleaning out your garage or working on renovations, dealing with the junk can be one of the most headache-inducing aspects of the entire experience. We are proud to offer junk removal services that can make your life easier. But before you decide to move forward with our team for junk removal, you may have questions. Here are a few frequently asked questions about junk removal:
Where do you take the junk?
We will haul away your junk to the local landfill or the appropriate recycling facility, where applicable. Regardless, we care about doing right by the environment, so you can count on us to dispose of your junk responsibly while you take care of other things.
What are the benefits of a professional junk removal service?
Not every project requires a roll-off dumpster rental. Maybe you have your own dump trailer or contractor garbage bags. Still, you might not find it easy to cart the junk and other debris off to the landfill using your own vehicle. We have the right trucks for the job, and we'll save you a ton of time if you just leave it to us.
How soon can you arrive for junk removal?
We understand that you probably want to get your junk of your property as soon as possible. That's why we'll do everything we can to schedule pick-up and delivery exactly when you need it. We will also arrive at your property on time, so you won't be left waiting around.
---
At Collingwood Disposal, we offer junk removal services for customers in Collingwood, Wasaga Beach, Meaford, Maxwell, Badieros, the Town of Blue Mountains, including Craigleith, Clarksburg, Lora Bay, Ravenna, Red Wing, and Thornbury, and Clearview Township, including Aveneing, Creemore, Duntroon, Glen Huron, New Lowell, Nottawa, Stayner, and Sunnidale Corners, Ontario.
Similar Services We Offer: